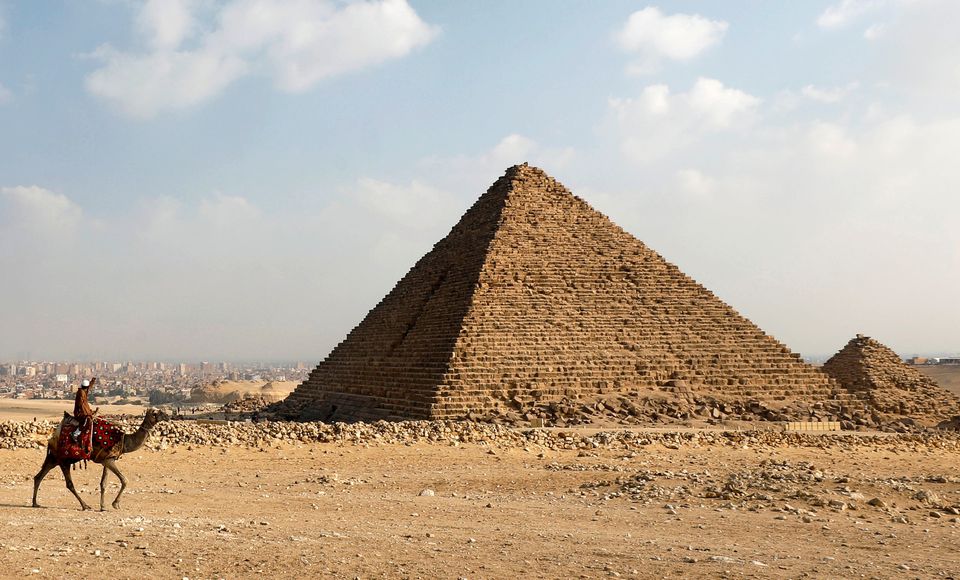 The Secretary General of the Supreme Council of Antiquities Mostafa Waziri announced that the Antiquities Ministry is planning to develop the narrow entrance to the pyramids area at Fayoum Governorate, in order to increase tourism flow to the area.
In a Tuesday phone-call with with TV presenter Sayed Ali, Waziri explained that a large bus stop based on the latest international standards will be established in the area. Tourists groups will enter at the visitor center, he said, which includes a theater and other services, before environmentally friendly buses take tourists on a trip around the pyramids.
The project is scheduled to be completed within two months, Waziri said.
Once development work finishes, the entrance to the pyramids area will be closed from the side of the Mena House Hotel, and entry will be limited to the side of Fayoum Governorate, he added, pointing out that a tourist walkway is being established linking pyramids and the Grand Egyptian Museum.