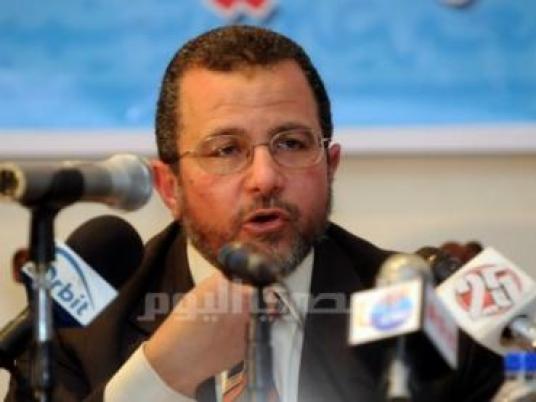 Prime Minister Hesham Qandil held talks Thursday night with leaders of the Egypt Trade Union Federation (ETUF) to discuss a plan to halt workers' protests and strikes at all production sites for a year, said Minister of Manpower and Immigration Khaled al-Azhary at a press conference on Friday.
The initiative was developed to increase production and boost the economy, and Qandil is supportive of the project, Azhary continued.
Since the outbreak of the 25 January revolution, thousands of workers have protested demanding better work conditions and better wages. The interim government blamed these strikes for stalling Egypt's economy.
Azhary said Qandil agreed to work with the ETUF to establish a timeline for amending labor laws to address the workers' concerns, including the trade union freedoms law.
The Ministry of Manpower has established a body to monitor the strikes and investigate their causes, Azhary continued. The body will regularly report to Qandil so that he is informed as he develops solutions to the issues that trigger the strikes.
The meeting did not address the 24 August demonstrations, which are political in nature, Azhary noted.
He added that on Friday Qandil plans to hold a meeting with the Independent Federation of Trade Unions to discuss their vision of how to address workers' problems in the coming period.
Edited translation from Al-Masry Al-Youm