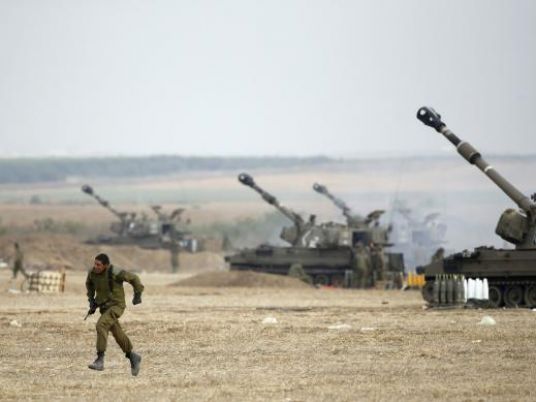 Ezz Eddin al-Qassam Brigades, the armed Hamas wing, announced Tuesday it has killed 110 Israeli soldiers and officers since the start of the Israeli invasion to Gaza on 7 July.
"Our fighters continue standing up to the enemy on the doorsteps of Gaza Strip. They have killed since the start of the land war more than 110 officers and soldiers and wounded hundreds," said a statement by Qassam Brigades.
Qassam Brigades managed on Monday, the 22nd day of war on the Gaza Strip, to kill 19 Israeli soldiers in three separate operations, including 10 who were killed in an operation carried out behind the Israeli army lines, east of Gaza City, added the statement.
Six were killed in a mortar attack on Israeli military personnel east of Khan Younis in southern Gaza Strip, and two others in violent clashes that took place in northern Gaza Strip, according to the statement.
According to the Ministry of Health in Gaza, 1,120 Palestinians were killed and 6,500 others were injured on the 23rd day since the war started.
Edited translation from Anadolu Agency