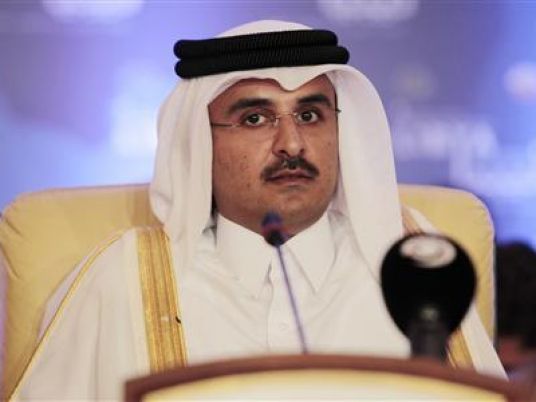 Qatar has pledged its "full support" to Egypt, an official statement said, ending more than a year of regional isolation over its support for Cairo's ousted Islamist president.
"The security of Egypt is important for the security of Qatar… the two countries are linked by deep and fraternal ties," said a statement from the office of the Qatari Emir Sheikh Tamim bin Hamad Al-Thani.
The statement came a day after Egyptian President Abdel Fattah al-Sisi met in Cairo with a Qatari envoy.
After the meeting with Sheikh Mohamed bin Abdel Rahman Al-Thani, Sisi's office issued a statement saying: "Egypt looks forward to a new era that ends past disagreements."
In its statement Sunday, Qatar thanked Saudi Arabia for its mediation in a diplomatic crisis that had seen several Gulf states pull their ambassadors from Doha.
Saudi, the United Arab Emirates and Bahrain severed ties following Qatar's support for the Muslim Brotherhood after the ouster of Islamist Egyptian president Mohamed Morsi in July last year.
Qatar had repeatedly denounced Morsi's removal, and still provides shelter for many Brotherhood leaders, especially those who have been forced to flee a crackdown in Egypt.
According to the pan-Arab daily Asharq Al-Awsat, Sisi and Thani are expected in Riyadh soon for a summit hosted by Saudi King Abdullah.