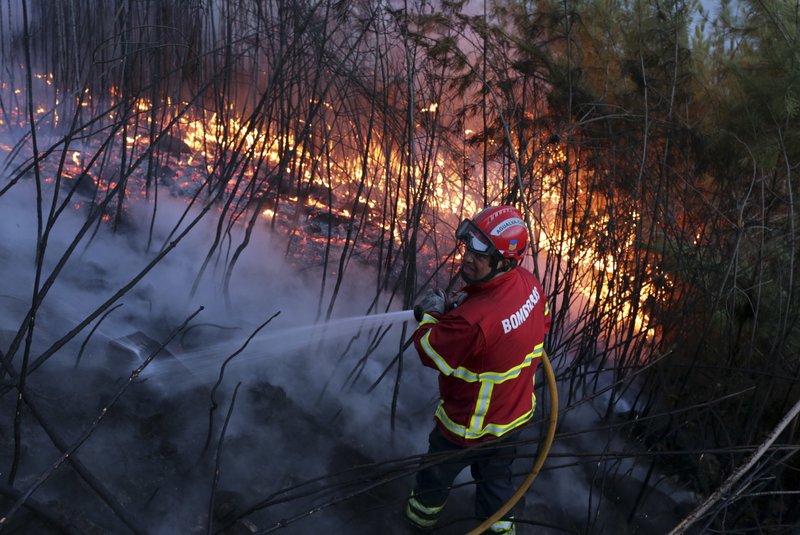 Qatar on Wednesday strongly criticized Emirati officials for questioning Doha's hosting of the 2022 FIFA World Cup, saying that the tournament "is not up for discussion or negotiation" amid a diplomatic crisis engulfing the region.
The back-and-forth over the games comes as four Arab nations, including the United Arab Emirates, have been boycotting Qatar for months, in part over allegations that it supports extremists and has overly warm ties to Iran. Qatar has long denied supporting extremists while it shares a massive offshore natural gas field with Tehran.
This shows the boycott "is founded on petty jealousy, not real concerns," a statement from Qatar's Government Communications Office said.
"This demand is a clear attempt to undermine our independence. The World Cup, like our sovereignty, is not up for discussion or negotiation," it added.
Lobbying firms and interest groups funded by the boycotting Arab nations increasingly have focused on Qatar's hosting of the soccer tournament. They've pointed to allegations of corruption surrounding Qatar's winning bid, as well as the conditions that laborers working in Qatar face in building infrastructure for the games. Such conditions are prevalent across Gulf Arab nations.
On Sunday, a Dubai security official wrote on Twitter that the only way for "Qatar's crisis" to end is if Doha gives up the tournament. Lt. Gen. Dhahi Khalfan later said his "personal analysis" of the financial pressure Doha faces in hosting the games had been misunderstood.
On Tuesday, Emirati Minister of State for Foreign Affairs Anwar Gargash followed up by writing on Twitter that Qatar's hosting of the games should "include a repudiation of policies supporting extremism & terrorism."
Bahrain, Egypt, Saudi Arabia and the UAE began their boycott of Qatar on June 5. Mediation efforts by Kuwait, the US and others so far have failed to resolve the diplomatic crisis, the worst to hit the Gulf since Iraq's 1990 invasion of Kuwait.
When Qatar's sole land border with Saudi Arabia was closed and sea traffic cut off by the boycott, World Cup organizers were forced to instigate a "Plan B," including bringing in supplies from Turkey. Qatari authorities say their efforts at building stadiums and infrastructure for the tournament, the first to be held in the Mideast, remain on track.