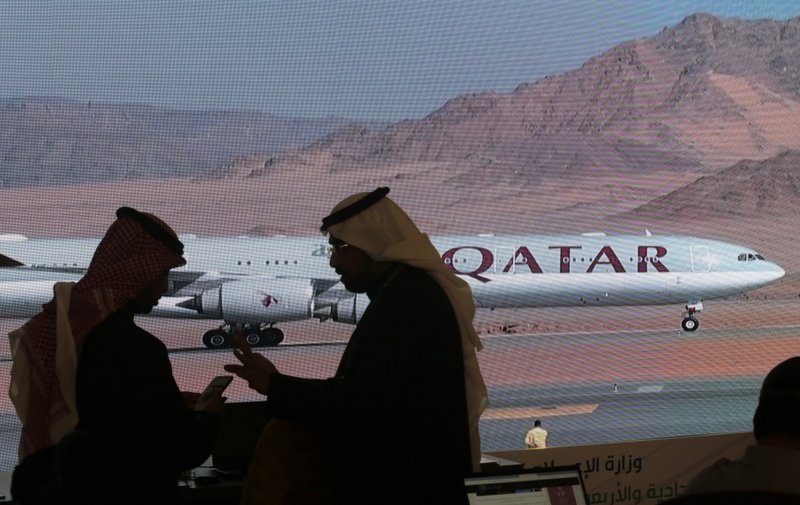 Qatari Foreign Minister Sheikh Mohammed bin Abdul Rahman said that his country seeks to restore relations with Egypt to their "natural warmth" and "normal state".
Abdul Rahman's statements came during a joint press conference with the Secretary General of the Arab League Ahmed Aboul Gheit on Wednesday, on the sidelines of the regular session of the Arab League in Cairo.
Abdul Rahman said: "Last January, we witnessed the summit of the Gulf Cooperation Council in Al-Ula [Saudi Arabia], and a statement was issued ending the Gulf crisis with the Quartet countries. Follow-up committees then met, including an Egyptian-Qatari [committee] which made some positive steps to rebuild the relations between the two countries."
Abdul Rahman added that Qatar is striving for warm, good, and solid relations with Egypt, reporting that his meeting with Egypt's Foreign Minister Sameh Shoukry was positive.
On January 5, Saudi Arabia and its allies agreed to resume diplomatic relations with Qatar and reopen the land, sea and air ports, ending the three-year boycott of Doha.
The resumption of ties came after nearly four years of a row between Qatar and the Quartet, over Qatar's alleged terrorism sponsorship and its close relations with Iran.
The Egyptian Ministry of Civil Aviation decided to reopen Egyptian airspace to Qatari aviation on Tuesday, January 12, and Qatar Airways announced the resumption of flights to and from Egypt starting January 18, with a daily flight to Cairo and two weekly flights to Alexandria.
IMAGE: Journalists chat as video of a plane carrying Qatari Emir Sheikh Tamim bin Hamad Al Thani is shown on a screen while landing at at Al Ula airport, where the 41st Gulf Cooperation Council (GCC) meeting takes place, in Saudi Arabia, Tuesday, January 5, 2021. (AP Photo/Amr Nabil)