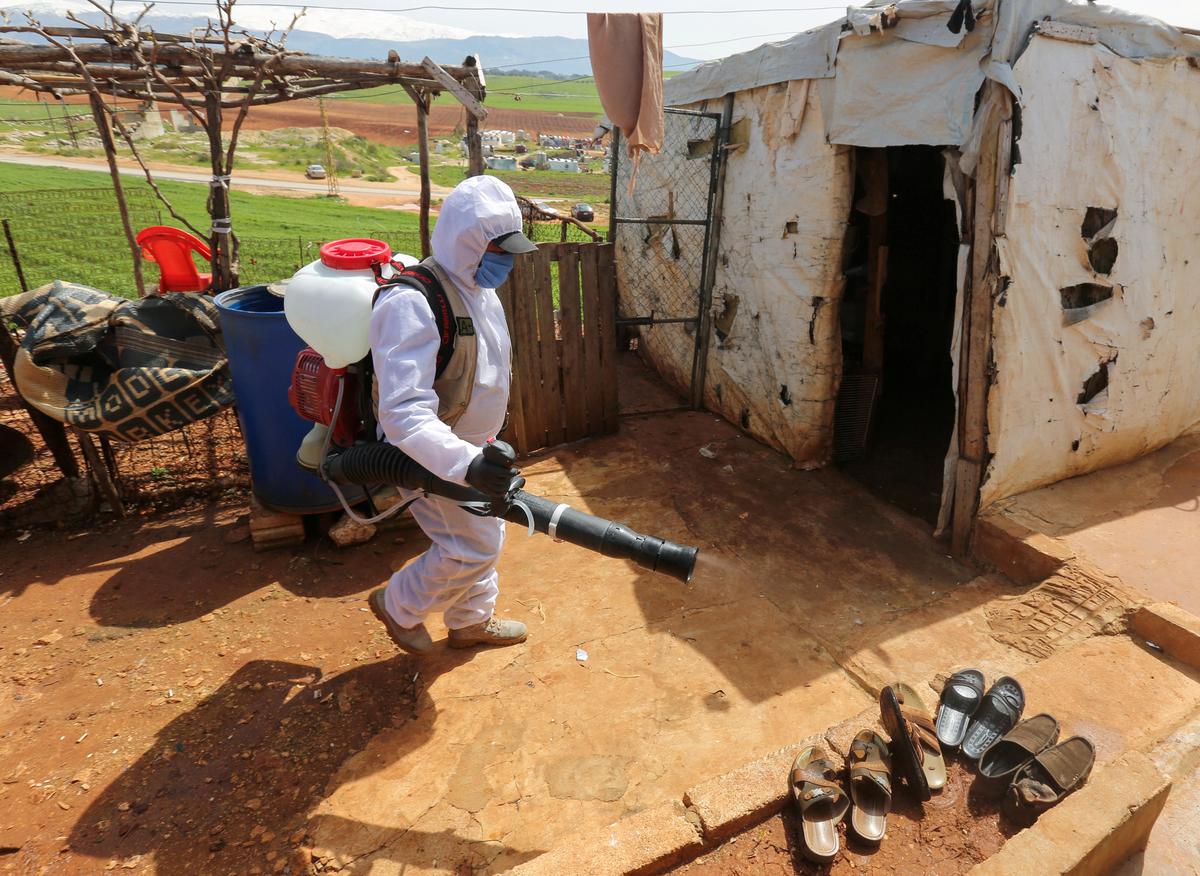 Egypt has continued to uphold quarantines in several areas and villages across the country, as more coronavirus cases continue to be discovered.
The Undersecretary of the Ministry of Health in Damietta Mahmoud Talha announced that several residential buildings in Faraskur were placed under quarantine, with social contact prevented and all people there subject to periodic medical analysis and examinations.
And the head of the Sers al-Lian city in Monufiya, Hanaa Aqayla, said that doctors have detected the city's first positive coronavirus case and placed the city under quarantine, as investigators inspected people who were in contact with the infected.
The residences of the infected have been completely disinfected, she said, which includes up to 10 houses. The samples of seven people in contact with the infected were taken.
Over at Gharbiya, security authorities at al-Hayatem village continued the quarantine there for the fifth day, as a young villager transferred the coronavirus to family members.
But the situation at the village remains stable, according to the Governor of Gharbiya Tarek Rahmy, who requested that the villagers have all their needs provided and the village be sterilized daily.
Villagers at Daqahlia's Baden settlement meanwhile complained that they were being shunned by neighboring villages, after two coronavirus cases returning from Italy were found there.
Nine houses with 19 families at the village were placed into quarantine.
Sohag's Health Affairs Directorate urged Sohag citizens to stay home and follow precautions, after a 62-year-old woman was confirmed positive for the virus in Gerga city.
And Aswan's Health Affairs Directorate revealed that Aswan's total cases are 15, nine of which are tourism workers and six of which are medical workers who have entered quarantine.
Egypt on Saturday confirmed five additional deaths and 85 new coronavirus cases, bringing the country's number of confirmed total cases so far to 1,070.
Seventy-one people have died from the virus in Egypt.