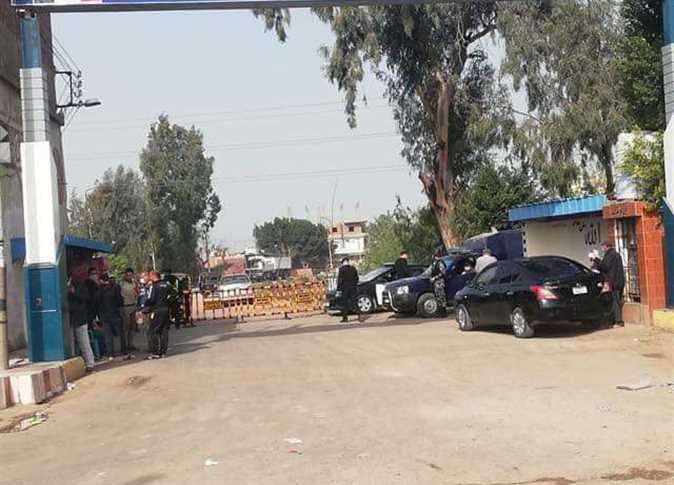 Villagers at al-Hayatem in Gharbiya governorate held a demonstration on Wednesday against their village being placed under quarantine banning entry and exit, after 12 coronavirus cases were found there.
They demanded the quarantine be lifted and people be allowed to move freely, and angrily rejected cartons from a parliamentarian at the al-Mahalla al-Kubra center containing foodstuffs and his personal photo.
Police imposed a security cordon around the village, asking securing personnel to keep a distance from the protestors. The police demanded that the villagers stop their demonstrations to prevent the virus from spreading.
https://www.facebook.com/1569127237/videos/10221530142034125/
Parliamentarian Mohammed Mareai successfully persuaded several villagers to go home, stressing that these quarantine measures were to save lives and stop the coronavirus.
A lockdown was imposed on Tuesday morning at al-Hayatem village, Gharbiya governorate, after eight people contracted the coronavirus and 22 others were suspected to be infected.
Now under quarantine, nobody will be allowed to enter or leave the village for a period of 14 days as the villagers are self-isolated at their homes.
Gharbiya Governorate announced preparations for the lockdown on Monday evening. Security forces started enforcing the decision early this morning amid the fear and anticipation of the villagers.
Egypt confirmed six additional deaths and 69 new coronavirus cases, bringing the country's number of confirmed total cases so far to 779.
Fifty-two people have died from the virus in Egypt.
These newly infected cases are all Egyptian nationals who returned from abroad or were in contact with previously confirmed cases in Egypt, Health Ministry Spokesperson Khaled Megahed said, adding that the total number of fully-recovered cases rose to 179 on Wednesday, all of whom have been discharged from isolation hospitals.
Twenty-two cases left quarantine on Wednesday. 
Edited translation from Al-Masry Al-Youm