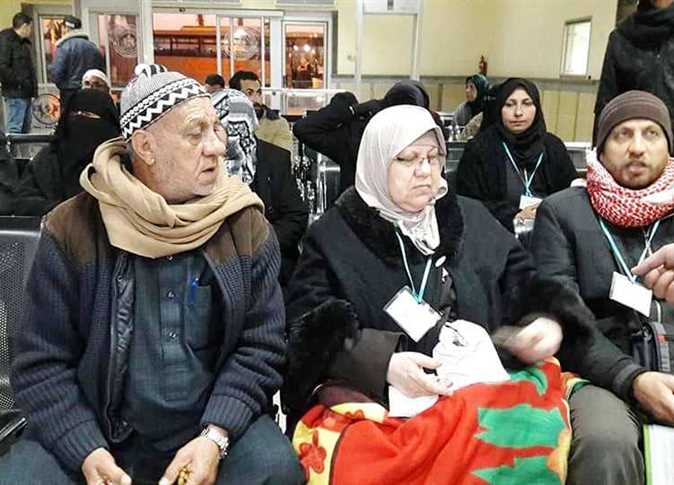 Egyptian authorities will reopen the Rafah border crossing between Egypt and Gaza strip on Sunday in one direction for the passage of the eighth group of Gaza strip's Umrah pilgrims to Mecca.
An anonymous Egyptian official said that additional work crews were provided to various Egyptian groups operating at the crossing to speed up procedures and facilitate the crossing of Palestinian pilgrims. Extra vehicles were also provided for transport.
The source added that the eighth group includes 800 Gazan Umrah pilgrims and that an additional number of buses will be made available to transport them to Cairo International Airport to travel to Saudi Arabia for Umrah.
The source said that authorities set next Tuesday as the date of return of pilgrims to the Gaza Strip.
Egypt last month allowed Palestinians to cross the Rafah border crossing to perform the minor "Umrah" pilgrimage in Saudi Arabia for the first time after a four year ban.
Due to instability in northern Sinai as a result of numerous terrorist operations in the region, Egyptian authorities halted Umrah for Gazans in 2015. Transit for hajj was still allowed.
Making national security the top priority, Egypt started to launch a battle against militants in 2013 and then prohibited Palestinians in Gaza from entering the Rafah crossing to Egypt in their travel to perform Umrah.
The responsibility of the crossing goes to the Palestinian Authority (PA) since it regained control of Gaza's border crossings on November 2017 following an Egyptian-mediated reconciliation deal between PA President Mahmoud Abbas's Fatah party and the Hamas movement.
Edited translation from Al-Masry Al-Youm