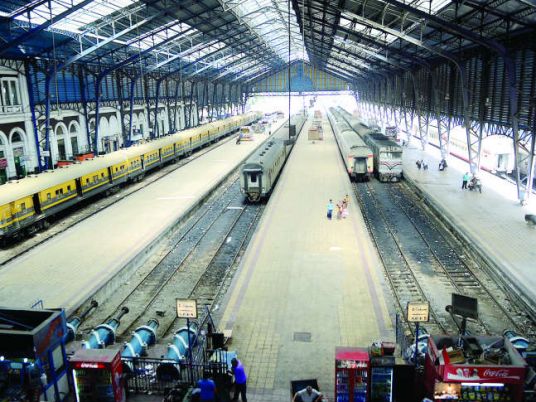 The Egyptian Railways Authority issued a press statement, on Wednesday, regarding what was published by some websites about a "barrel explosion inside Misr Station."
The statement denies any form of explosion of   barrels inside the station, explaining that what happened was that while one of the workers of the cleaning company accidentally opened an empty iron barrel at 15:15 pm on platform number "One" inside the station, a strong sound occurred due to the release of air pressure.
Leaders of the authority moved to the scene and legal measures were taken regarding the worker.
The authority confirmed that there were no injuries, losses or impact on the movement of trains.
The Railways Authority called on media to maintain accuracy when publishing news and to obtain news from its official sources to avoid causing confusion to the public.