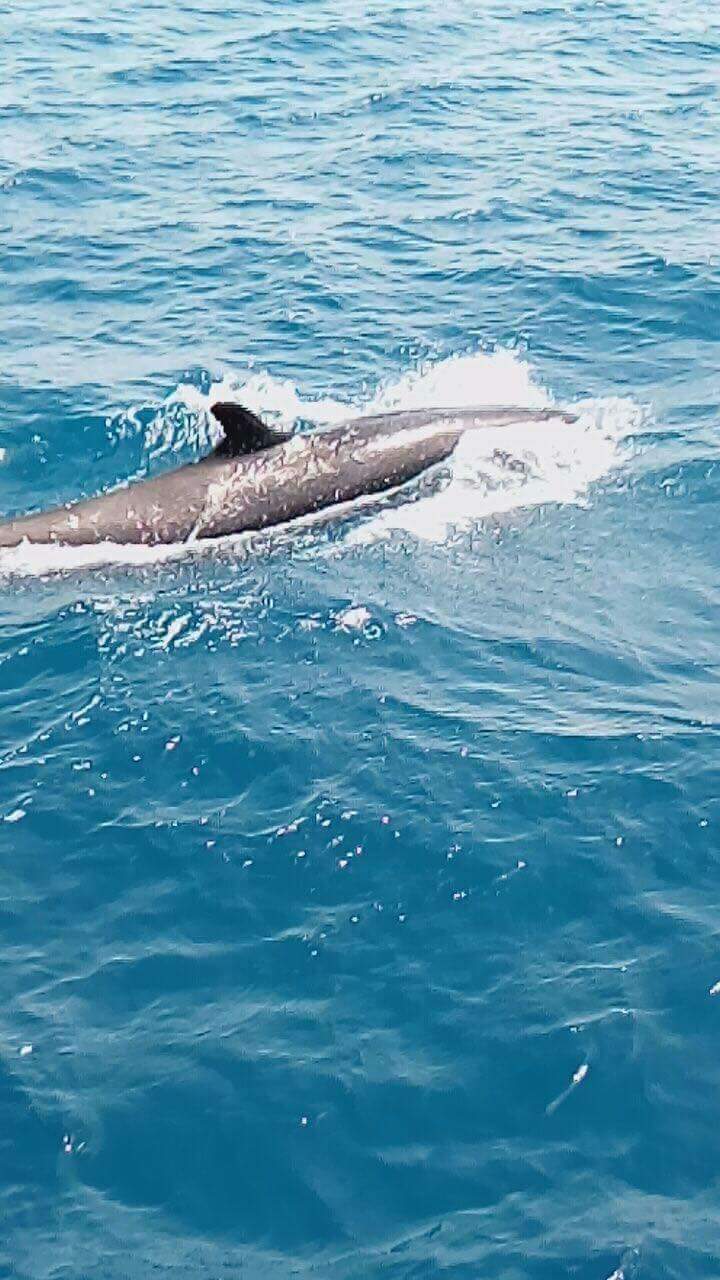 The Red Sea Protected Areas announced on Friday that a group of rare dolphins was spotted near the island of Magawish in Hurghada.
Abdallah Abed, a researcher at the Red Sea Reserves, said that a patrol headed by him spotted about 10 to 12 'false killer whales' no less than five meters long each near the island of Magawish, Abu Monqar.
Abed explained that the false killer whale is a rare dolphin that rarely appears in the waters of the Red Sea.
Director of the Red Sea Reserves Ahmed Ghallab said that these dolphins are scientifically called the false killer whale due to the similarity between it with the killer whale.
He said that the first appearance of the false killer whale in the Red Sea according to official records was in 1985.
The most recent appearance was in February 2018 when a marine patrol of environmental researchers in the Red Sea Protected Areas observed dozens of this very large oceanic dolphins near the Sheraton area in Hurghada.
Other rare marine organisms have been recently observed in the Red Sea, including the whale shark, the humpback whale and sunfish.