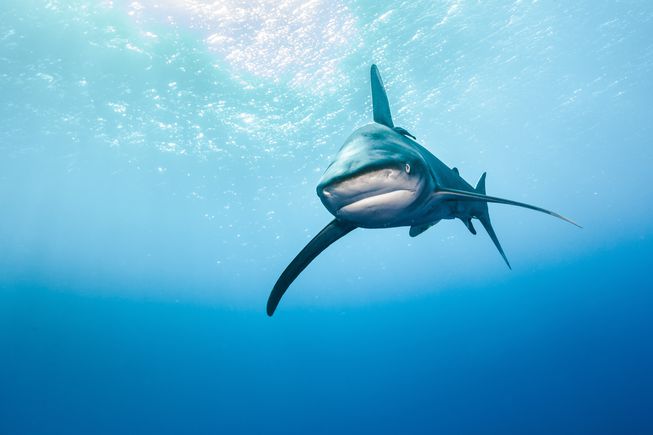 Authorities in the Red Sea in coordination with the Red Sea Reserves have reopened areas shut down following a shark attack in Hurghada.
The reopened area extends from the old Sheraton Beach to Sinbad.
The Red Sea governor on Sunday ordered to reopen all Hurghada beaches – except for the area of the shark attack – after the completion of the marine survey, and a closure that lasted for about 48 hours.
The scene of the incident was reopened later on Thursday.
According to a statement from the Red Sea local authorities on Thursday, marine patrols from the Red Sea Reserves continue to carry out marine surveys as a safety procedure.
Additional rescue guards have been deployed on the beaches, all instructed to follow security and safety standards.
Authorities urged beach-goers to only swim within specified safe swimming areas on beaches and to practice marine activities in sites designated for each activity, such as diving or snorkeling.
They also urged people to stop fishing in the areas accordance with the governor's orders.
Cruise boats resumed activities, visiting sea islands and protected areas for diving and recreational activities on the shores of Giftun Island.
Hotels and resorts in Hurghada are also witnessing a turnout from Egyptians and foreigners, with reservations witnessing an increase for the summer vacation.
A team of marine scientists, in cooperation with the National Institute of Oceanography and Fisheries, embalmed a tiger shark which recently killed a Russian tourist in the Red Sea.
Five embalming experts who specialized in the field of mummification of marine organisms took part in the process.
The shark was caught by a number of fishermen in Hurghada, after it attacked a Russian tourist while he was swimming close a beach in Hurghada earlier in June.