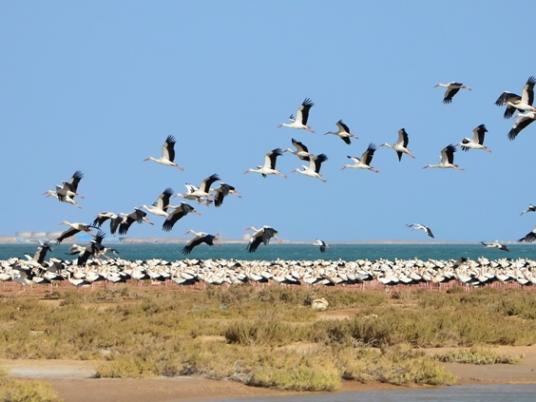 For an entire week on board a tourist boat surrounding St. John's Island, a group of natural reserve researchers conducted a survey in which they monitored coral reefs to determine their health.
The researchers conducted their survey by determining the thickness of the coral, how much area it covered and the human or climatic impacts the reef may have been subjected to, such the intense heatwaves that have hit Egypt this summer.
The group also monitored the areas in which sea turtles nestle and lay their eggs, as well as the general health of other common animals in the area, such as dolphins and resident and migratory birds, including seagulls, the sooty falcon and the gannet.
On the return trip, the group also conducted surveys on Rocky Island, Beauty Valley, Samaday and Elphinstone.
Dr.Yasser El Saeed, Director of the Red Sea Reserves Authority and one of the researchers involved in the trip, said initial surveying and monitoring indicate that the general state of the coral reefs is good and there are no changes in color. Additionally, 30 sea turtles have been observed laying eggs in the sand.
Dr. Ahmed Ghalab, meanwhile, stated that the main goal of the journey was to closely observe the environmental situation, whether on water or on shore, and compare what was recorded in the past trip to the latest findings. He called on the group to refrain from making these types of trips during the turtles' egg-laying season and also prevent fishing around the island.
St. John's Island is one of the best islands in Egypt for snorkeling, as well as for dolphin and sea turtle sightings.
Edited translation from Al-Masry Al-Youm