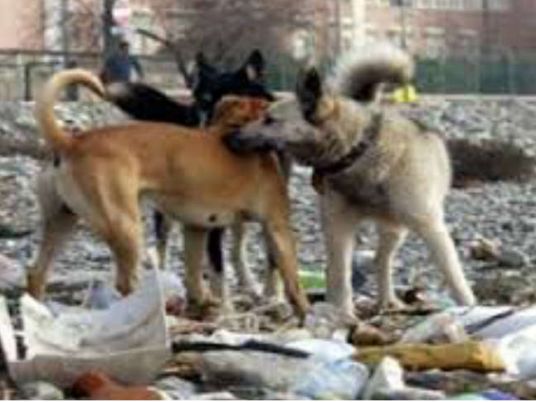 The Red Sea governorate announced on Saturday they would reward any citizen who could capture stray dogs in the streets and deliver them to the governorate's veterinary authority, as to limit the spread of stray dogs.
According state-run newspaper Al-Ahram, Red Sea governor Ahmed Abdullah called on the governorate's youth to round-up stray dogs for a reward.
"If any young person in our governorate manages to capture five stray dogs from the streets, then there will be a financial reward of 100 EGP" he said.
The governor explained that capturing stray dogs is a necessity for the canines' well-being, as these dogs will be delivered to the governorate's veterinary authority for spaying and neutering.
"Spaying and neutering these animals is vital, as these operations will contribute effectively in limiting the phenomenon of stray dogs in the streets and will make the dogs more friendly, not looking to attack people," the governor pointed out during the conference.
He noted that the spaying and neutering operations are considered an alternative to previous measures by the state, such killing stray dogs, adding that the delivered stray dogs will be returned back to the streets following their operations.