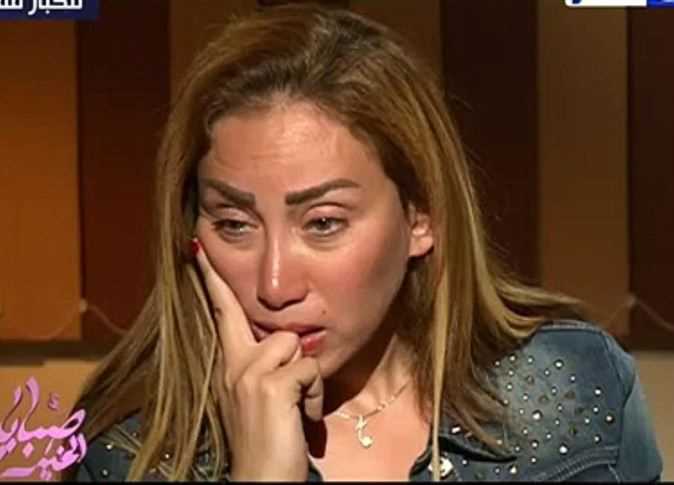 TV Present Reham Saeed is barred from appearing on any media platforms for one year by a ban decree issued on Wednesday, August 28 by the Supreme Council for Media Regulation led by Makram Mohamed Ahmed.
The decision came in the wake of vast uproar sparked by body-shaming remarks that Saeed made on her talk show "Sabaya" (Girls), broadcast on Al Hayat TV Channel. In the remarks, Saeed inappropriately offended people who are obese or have overweight bodies.
"Fat people are dead people," Saeed said on one of her shows latest episodes.
"People with fat bodies are burdens on their families, society, and the whole state. They are an eyesore," she added.
She continued, saying that obese women who are seen wearing loose traditional garments known as "abayas" are displeasing to the eye and "lose part of their femininity."
The Supreme Council for Media Regulation interrogated Saeed on Friday, August 23 immediately following a complaint that was filed against her by the National Council for Women (NCW) calling for proper action to be taken against the controversial presenter.
"Saeed committed a media crime by insulting Egyptian women and violating professional media standards by using words and descriptions that explicitly insult Egyptian women in general," the ban statement read.
Moreover, the statement affirmed that Saeed lacks media sensitivity, clearly causing frustration among women and plain dissatisfaction among viewers. The statement also claimed that Saeed's role as a TV presenter should spread hope instead of negativity.
Saeed's vicious comments faced backlash by dozens of social media users, public figures and celebrities, including the Egyptian actress Engy Wegdan, who released a response video right after Saeed's video went viral.
Wegdan said that she is overweight, but that she enjoys her life to the maximum, insisting that it is not about the shape of the body that matters.
Many angry people demanded Saeed's dismissal from her profession following the statements. She appeared in a video posted on her social media platforms announcing that she has quit for good. She also vowed never to return to TV screens. She claimed that she has been pressured during her 16-year career, facing systematic attacks via social media campaigns.
Saeed has been involved in several controversial incidents in past years. In 2015, she violated a woman's privacy by sharing photos from the victim's personal mobile phone on her show. She accused the harassed woman of dressing in "indecorous" clothes.
Furthermore, Saeed was officially expelled by the Supreme Media Council for "violating media norms" after unveiling a private conversation that took place between a woman and her lover on her show.
Most seriously, the TV anchor was imprisoned on charges of child abduction in 2018.