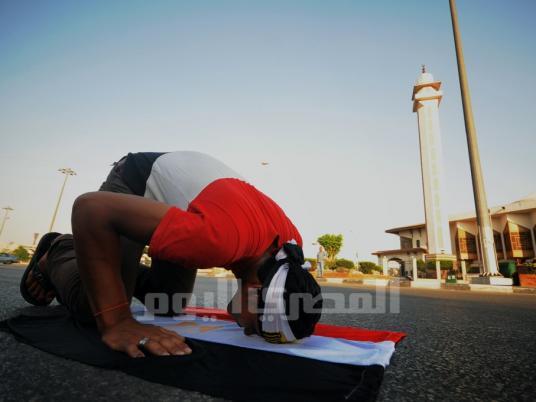 On Saturday, the South Banha Criminal Court upheld its decision to release human rights lawyer, Malek Adly, after refusing an appeal made by the prosecution.
Lawyer Mokhtar Mounir said that the Criminal court ruled to reject the Public Prosecution's appeal to keep Adly in custody until further investigations. The court stood by the ruling of Thursday to have the activist let go on the condition that he remain in the country pending further investigations into allegations that he incited protests against a maritime border agreement signed between Egypt and Saudi Arabia earlier this year.
Adly was arrested in May after protests in Cairo against the deal, which saw Egypt handing Saudi Arabia control of the Red Sea islands of Tiran and Sanafir, sparking outrage among some Egyptians, who insisted that the islands are Egyptian.
Adly was charged with the following crimes: calling for and attempting to overthrow the state Constitution and its republican regime; joining an organization that aims to override the law and state institutions and harm national unity and public peace; inciting demonstrations and circulating rumors that threaten public peace.
The defense team submitted a request for Adly to be released from prison while investigations are conducted, and the request was approved by the court.
The court rejected the grievances that Adly presented over the period of time since the prosecution incarcerated him on the 25th of April.
In a recent court ruling, the Egypt-Saudi deal to transfer control of the islands was nullified. However, the government is mounting a legal challenge to the ruling, insisting that the islands have always been Saudi territory, although placed under the protection of Egypt for several decades.
Edited translation from Al-Masry Al-Youm