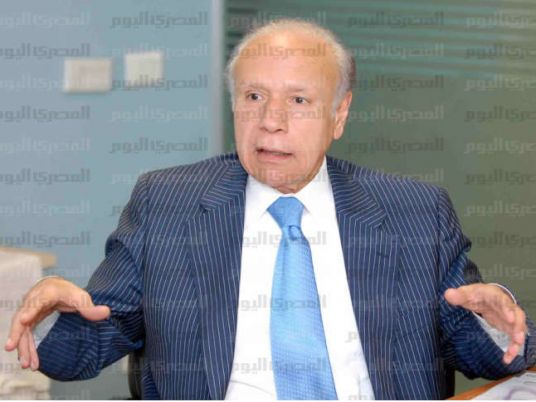 Russia's opening day World Cup win over Saudi Arabia has settled nerves within the squad and the hosts are confident they have a tactical plan capable of keeping Egypt striker Mohamed Salah quiet, their coach Stanislav Cherchesov said on Monday.
Russia face Egypt in their second match in St Petersburg on Tuesday after a resounding 5-0 victory over the Saudis that has catapulted them to the top of Group A, ahead of Uruguay on goal difference.
"We're preparing ourselves, we're training according to a plan. We have done everything we planned to do," Cherchesov told a news conference. "We are studying Egypt and we should be able to exploit their weaknesses."
Egypt elected not to use Salah in their first match against Uruguay and lost 1-0. The Africans need victory over Russia to keep their hopes of progressing to the knockout stages alive.
Salah, who came into the tournament carrying a shoulder injury and was not risked against the group favorites, is one of the most lethal finishers in Europe and scored 44 goals for English club Liverpool last season.
He is also a crucial component in his country's attacking arsenal, and has scored 33 goals in 57 appearances for Egypt.
He was his country's top scorer in World Cup qualifying, with five goals in the third round, including a late penalty in the 2-1 victory over Congo that sealed qualification for the finals in Russia.
"Every team has players that you need to pay special attention to. Egypt is a balanced team and, of course, Mo Salah is the strongest one in the team, we understand this," Cherchesov added.
"But we aren't playing against one player, we have to take into consideration all the players. We understand how to do this and tomorrow you will see this."
The hosts entered the World Cup as the lowest-ranked team in the competition and expectations surrounding their chances at the tournament were subdued, but captain Igor Akinfeev said the mood had improved considerably after their first victory.
"Nothing should stand between us and beautiful football so everything is going according to plan," the goalkeeper added. "A good mood brings good results. We're joking with each other, we are a little bit more relaxed.
"I believe this good mood should not only be among us but among the fans too. We should be united to win."
Cherchesov said Russia needed to start with a clean slate against Egypt.
"We need to leave this victory behind us. It is history already. It's good history, but let us start with a clean page. I hope we succeed in St Petersburg," he said.
"I trust in my team, I believe in my players. I have a simple answer: We are ready to (stop Salah) and we will do this."