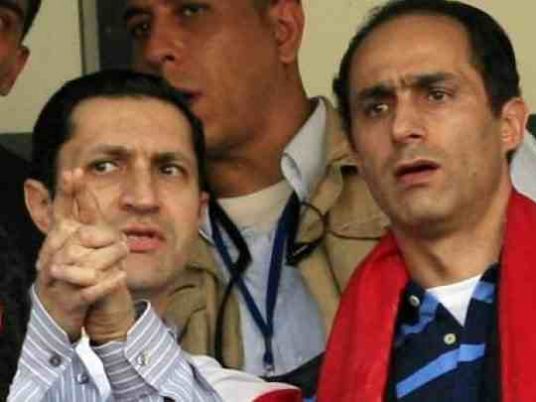 Egyptian security officials on Sunday said the release of Alaa and Gamal Mubarak pending a corruption retrial had been delayed, after state media reported they had walked free from prison.
A court had ordered the release of the two sons of the ousted strongman Hosni Mubarak last week, ahead of the January 25 anniversary of the 2011 uprising that overthrew him.
The decision sparked furious reactions from many in Egypt who viewed the Mubarak sons as symbols of corruption.
State media reported on Friday that they had been released.
But prison officials said on Sunday that the release of the two had been delayed at the last minute, to avoid further inflaming opponents of the new government.
Alaa and Gamal Mubarak were ordered free because they had served the maximum pretrial detention pending a retrial.
Their charges included embezzling at least $16 million (14 million euros) earmarked for the maintenance of presidential palaces.
At least 13 people have been killed in clashes on Sunday, mostly between Islamist protesters and police.
The release of the Mubaraks so close to the anniversary of the 2011 revolt risks antagonising government critics.
It presents a dilemma for President Abdel Fattah al-Sisi, a former army chief whom opponents accuse of reviving Mubarak-era practices.
Sisi took power after ousting Egypt's first post-revolution leader — Islamist president Mohamed Morsi — in 2013 and won an election with massive support.