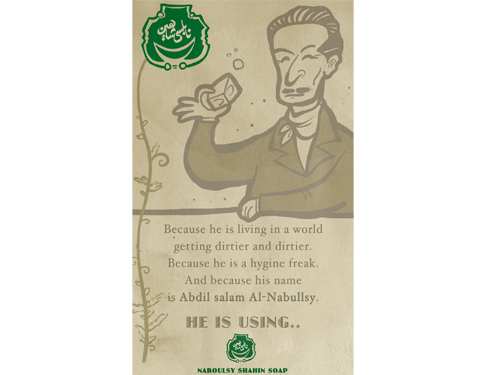 Whenever the name of Abdel Salam al-Naboulsy is mentioned anywhere around the Arab world, people — whether young or old — cannot help but smile.
We remember him driving along with Abdel Halim Hafez through Cairo's streets, making the most spontaneous and charming jokes in films of the mid-20th century. We also remember him starring with comedian Ismail Yasin in "Ismail Yasin in the Secret Police" and "The Barber of Baghdad."
Born in northern Lebanon on 23 August 1899, Naboulsy first came to Cairo in 1925 to study at Al-Azhar, following in the footsteps of his family. But, while studying, he also began writing for magazines and journals about art and culture, always signing as "actor."
He got his first acting role in the 1929 film "Guilt." But Naboulsy is best known as a comedic icon. His style was very different from many comedians at the time, who had backgrounds in stand-up comedy and monologues.
Among his most memorable non-comedic roles is in the 1957 film, "The Land of Peace," directed by Kamal al-Sheikh. In it, he played the role of a seemingly passive Palestinian living under the Israeli occupation. But as we follow the film, we learn about his struggle and resistance.
Naboulsy starred in dozens of films in Cairo, which was then the hub for Arabic-language cinema. He had to return to Lebanon in 1961 due to a problem with Egyptian tax authorities, and passed away in 1968. Forty-four years after his death, he remains one of the most well-known, and well-loved, faces of Arabic comedy.
This piece was originally published in Egypt Independent's weekly print edition.