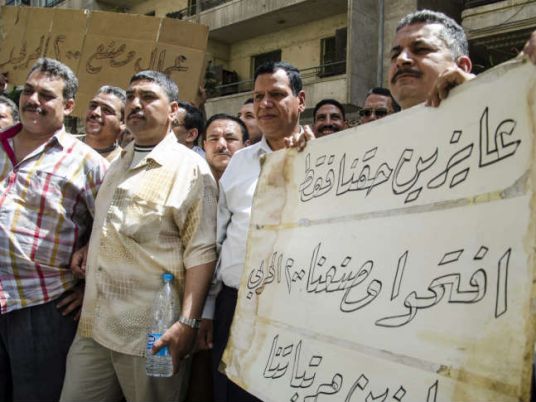 Prime Minister Ibrahim Mehleb received a report from the Minister of Manpower and Immigration Nahed al-Ashry on jobs that have been provided to Egyptians, male and female, abroad from March to July 2014.
The report said that during this period about 187,000 jobs have been provided in 14 countries.
Saudi Arabia ranked first among countries that received Egyptian labor, followed by Kuwait, Jordan and UAE, according to Ashry's report. It pointed out that Saudi Arabia has recently made an offer to provide 1,000 jobs for Egyptian doctors at Saudi government institutions.
The job opportunities will be announced shortly as soon the criteria required for selection are determined, the report added.
In a recent report, the government's Central Agency for Public Mobilization and Statistics (CAPMAS) declared a slight decline in the employment rate during the second quarter of 2014, reaching 13.3 percent of the workforce compared to 13.4 percent during the first quarter.
Edited translation from Al-Masry Al-Youm