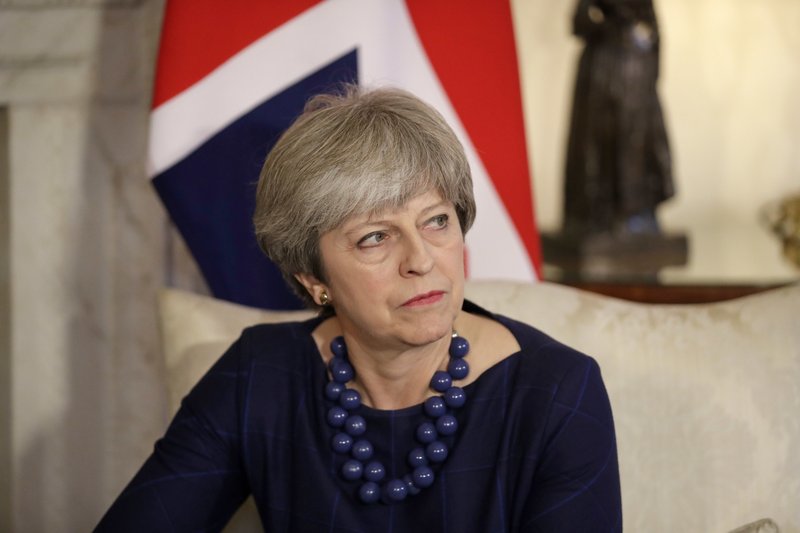 British media are reporting that two men due in court on terror charges plotted to assassinate Prime Minister Theresa May.
The plan reportedly involved first detonating a bomb at the security gates outside Downing Street, where the prime minister's office is, before going on to launch a stabbing attack on May.
The prime minister's spokesman declined to discuss the details of the alleged plot, but several newspapers have reported that two young men arrested in London and Birmingham last week were making preparations to kill May.
Police would only say that two men, aged 20 and 21, are charged with planning terror attacks and they are due to appear at Westminster Magistrates' Court on Wednesday.