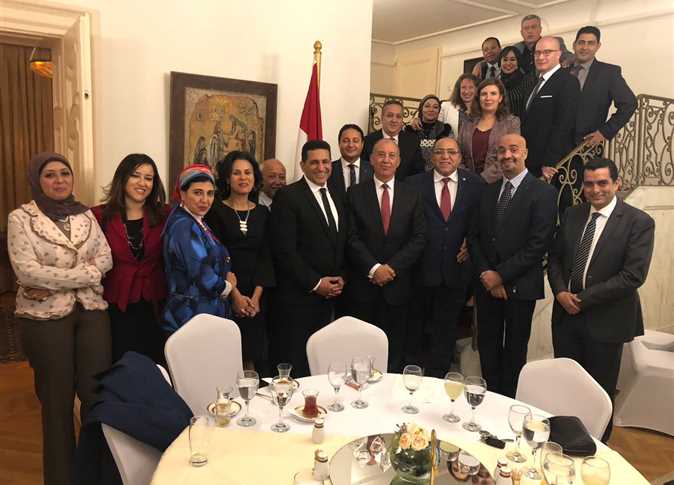 Red Sea Governor Ahmad Abdullah began an official visit to Serbia, heading a tourism delegation including the head of the Red Sea Ports Authority General Hisham Abou Senna and representatives of 25 tourist companies.
The visit aims to promote tourism in Egypt during the meeting with senior Serbian officials including the First Deputy Prime Minister, Minister of Foreign Affairs, Minister of Trade, Tourism and Communications and Chairman of the Egyptian-Serbian Parliamentary Friendship Association.
The Egyptian ambassador in Serbia, Amr Aljowaily, hosted a diplomatic dinner at his house for the tourism promotion delegation headed by Abdullah, in the presence of Serbia's Environment Minister, the Governor of Jagodina, the President of the Chamber of Industry and Trade and other leading figures in Serbia.
The Egyptian delegation's agenda includes a round table with tourism and aviation companies in cooperation with the Chamber of Commerce and Industry, the National Tourism Organization and the Yugoslav Federation of Travel Agents.
The delegation will meet with the Minister of Environment to review developmental work in Egyptian ports, turning them into environmentally friendly ports and cooperation in tourism ports and investments available within Egypt's ports.
The delegation will next travel to the central city of Jagodina to meet with the mayor and sign a twinning agreement with Marsa Alam city of Red Sea governorate. The delegation will also inspect the low-cost Niš Constantine the Great Airport in southern Serbia for direct flights to the Red Sea.
At the end of the visit, the delegation will hold some media and promotional interviews for tourism in the Red Sea Governorate and meet with Ambassadors of Arab and African countries.
Edited translation from Al-Masry Al-Youm