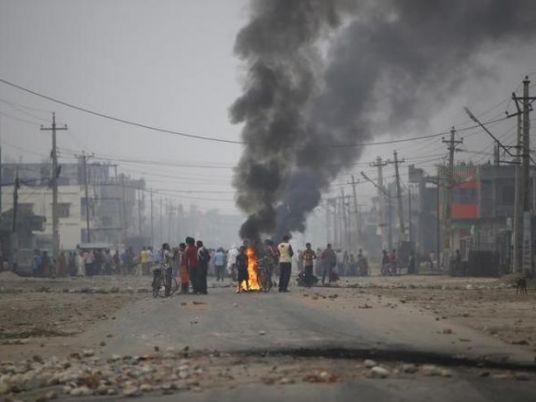 The agricultural road between Aswan and Luxor was cut-off for part of Saturday night when a number of residents from Semari village blockaded it in protest at the police allegedly torturing to death a male from the village.
According to local media reports, the residents set up barriers of wood, tires, and set fire to it the road to block the passage of cars coming from Qena.
They further lifted pictures of the dead man who they alleged was killed by police forces asserting that he had no judicial rulings against him, local media reports noted.
Security forces located inside the Upper Egypt governorate declared on Saturday night that resident of the 'Semari' village Mohamed Abdel El-Tawab was killed while security forces were trying to arrest him over earlier judicial verdicts released against him.
Also, the Cairo Prosecution Office on Saturday began an investigation into the death of a suspect shortly after he was transferred to the Moqattam Police Station on Friday evening.
The death of a suspect in a drug case, Mohamed Afroto, 22, during detention on Friday sparked clashes that lasted until early on Saturday morning between his relatives and friends and police forces, during which tear gas bombs were fired to disperse hundreds of protesters.
The protesters accused police of torturing Afroto to death, a claim police denied, giving two different narratives of the incident.
Police sources first said that Afroto died after a fistfight between him and his fellow inmates in the detention, and later different sources said that Afroto died after he took an overdose of the Strox drug inside the detention cell.