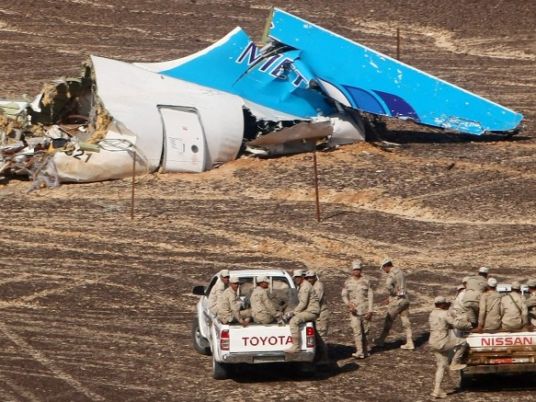 Russian Deputy Foreign Minister Oleg Syromolotov announced that cooperation is underway with Egypt to resume flights and is only a matter of time, attributing the delay to the coronavirus pandemic.
In a Friday interview with Russian news agency Sputnik, Syromolotov added that it is difficult to set a specific date on the matter.
"Since April 2018, regular flights have been carried out between Moscow and Cairo, and at the same time we are working to resume flights to the Egyptian resorts of Sharm el-Sheikh and Hurghada, and our main priority in solving this issue is to ensure the safety of Russian citizens," Syromolotov said.
The primary reason for suspending flights with Egypt was the Russian plane disaster in October 2015, he added. Syromolotov said that though investigations in both Russia and Egypt have not been completed, the competent Russian authorities have proven that the crash was the result of a terrorist attack.
With this in mind, he said, cooperation has been made with Egyptian partners through Russian specialized agencies to improve security at Sharm el-Sheikh and Hurghada airports, and a great deal of joint work has already been implemented.
However, the Russian Deputy Foreign Minister said that the pandemic hampered the cooperation process, thereby delaying the resumption of air traffic.
"At the same time, we start from the fact that the Egyptian side finishing its investigations into the 2015 disaster, including bringing to justice those responsible for this crime, will definitely contribute to efforts to prevent similar tragedies in the future," he concluded.
Egypt's tourism sector, representing approximately 12 percent of the economy, has experienced significant problems in recent years, particularly since the downing of a Russian civilian aircraft over the Sinai Peninsula in October 2015, which killed all 224 passengers on board.
Russia, along with a host of European countries including the UK, suspended flights to Egyptian resorts after the incident.
In October 2019, the British government canceled a travel ban to Sharm el-Sheikh airport that had been in effect since 2015. On December 19, the first UK flight to Sharm el-Sheikh since the 2015 ban landed at Sharm El-Sheikh International airport.
Egypt had suspended flights and tourism in March as part of measures to combat the coronavirus outbreak. Traffic in all Egyptian airports resumed since July 1, in accordance with Egypt's preventive and precautionary measures to coexist with the coronavirus.