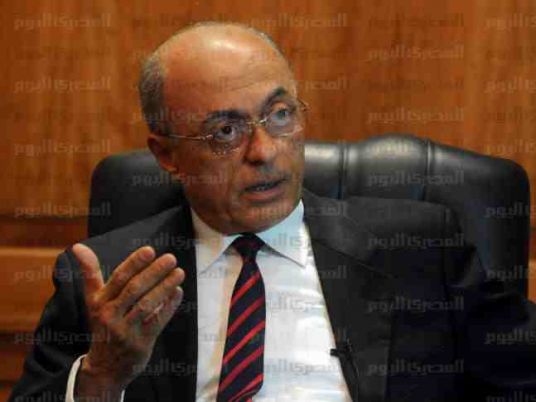 A remarkable number of former army and police officers are running as independent public figures within the 12 electoral lists competing for 120 seats in the October 18 parliamentary elections.
The largest number of former generals can be found in For the Love of Egypt (FLE), a list of public figures and former MPs and government officials led by retired army general Sameh Seif al-Yazal. Apart from Seif al-Yazal, FLE, thought to be the frontrunner, is also comprised of Kamal Amer, a former military intelligence chief, Mohamed Omara, a former police official and current professor of commerce, Yahia Essawy, another retired police general, Saad al-Gammal, a former assistant to the minister of interior and a former MP, Yahia al-Kedwany, a former undersecretary of the General Intelligence Service and Abdel-Naby al-Sheiny, a former police lieutenant.
The joint list of the Independence Current and the Egyptian Front includes former army general and former head of the Egyptian Football Association, Samir Zaher, who is running in the western Delta region. The list also includes Essam-Eddin Badawy, a former navy general and the secretary of the Arab Seaports Federation. In Cairo, the joint list consists of Samir Sallam, a former general and governor of Daqahlia, as well as Saif-al-Islam Abdel-Bary, a former deputy governor of Cairo. Gamal Allam, a former general and the current head of the Egyptian Football Association, is another well-known candidate for the list.
The Republican Alliance of Social Forces, another electoral list led by former chief of the Supreme Constitutional Court Tahany al-Gebaly, also includes former officers. Most notably among its runners is Hossam Khairallah, a former undersecretary of Egypt's intelligence bureau.
The Forsan Misr (Knights of Egypt) list also includes former generals Mahmoud al-Essawy, who heads an Alexandria war veterans association, and Abdel-Rafea Darwish, a military expert.
The parliamentary elections will include 120 seats sought through list-based candidacies and 448 individual seats.
Edited translation from Al-Masry Al-Youm