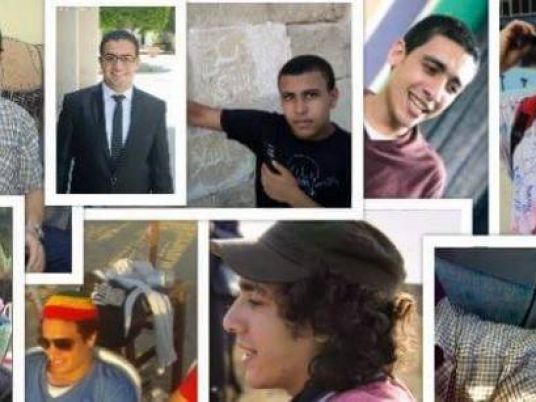 A total of 11 rights groups have called on the Egyptian government to temporarily suspend the death penalty, in a statement issued on the occasion of the World Day against the Death Penalty.
The initiative, which was signed by a number of human rights organisations, such as the Arab Network for Human Rights Information and the Association for Freedom of Thought and Expression, coincides with the 14th World Day against the Death Penalty celebrated annually on October 10.
The statement stressed on the urgency to suspend capital punishment until improvements and significant reform is achieved in Egypt's criminal justice system.
Egypt is among 65 countries that continue to retain the death penalty for terrorism-related crimes and one of 25 countries that carried out executions in 2015.
The statement added that the current situation in Egypt witnessed an increased political violence, security threats and politicization of justice institutions.
"[It] produced mass incarceration, extremely heavy-handed sentences in unfair and speedy trials and a recent spate of hurried death sentences," the statement read.
The statement denounced mass death sentences being handed to civilians since 2014, saying that the human rights situation in Egypt has "reached a historical low over the past three years."
According to Amnesty International, Egypt ranked 8th among countries carrying out the most executions in 2015, with a total of 22 Egyptians being executed last year.
Amnesty also called last week for the retrial of eight civilians who were sentenced to death by a military court before a civilian court after they were convicted of belonging to a banned group and possessing firearms and explosives.
United Nations Secretary-General Ban Ki-moon has also said in a message on Monday that the death penalty is "cruel and inhumane", and urged everyone to continue working to abolish it in all circumstances.
"It has no place in the 21st century. To be legitimate and effective, counter-terror measures, like all security operations, must be anchored in respect for human rights and the rule of law," he said.