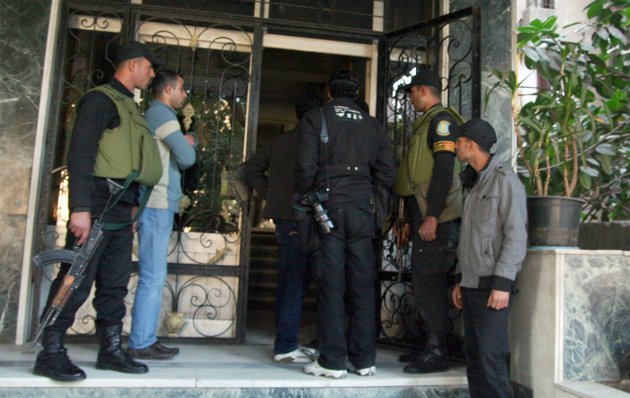 Twenty-nine human rights organizations considered the latest version of the NGO draft law that was prepared by the Ministry of Social Solidarity a flagrant violation of the Constitution and Egypt's international obligations, saying it criminalizes the work of NGOs and places them under to the control of the government and the security agencies.
They requested the president in a joint statement on Wednesday not to approve the draft law.
The statement pointed out that the protests law that was passed in November 2013 led to the imprisonment of prominent activists and defenders of human rights for up to 15 years, and that the NGO law would lead to the same.
The statement said that the ministry had invited a number of organizations to a community dialogue over the new draft law on 26 July and that the organizations came up with good recommendations for the law to be in accordance with international standards, but the recommendations were ignored.
It seems it was just an ostensible move for the government to improve its image before the international community, the statement said.
It said that although the government presented the draft law to the High Commissioner for Human Rights in a move to prove that it is heading toward democratization and strengthening the role of civil society after the dismissal of President Mohamed Morsy, it seems that it now intends to turn NGOs into semi-governmental organizations under its control.
It said the law stipulates punishments up to 15 years in prison and fines up to LE100,000, which means that the problem is not that the government is incapable of formulating an NGO law, but that it is unwilling to allow independent civil action.
The statement said the draft law contradicts Article 75 of the 2014 Constitution, which stipulates that NGOs operate freely, warning that passing the law would place Egypt on the list of the countries that suffer from the worst civil society legislations, such as Ethiopia, Israel, China and Belarus.
During Egypt's major crackdown on NGOs in 2012, the military authorities ordered the arrest of many US NGO workers, raiding their offices. The government accused the workers, some of whom were US citizens, of being spies and spreading chaos, leading to a crisis in ties between Cairo and Washington.
Edited translation from Al-Masry Al-Youm