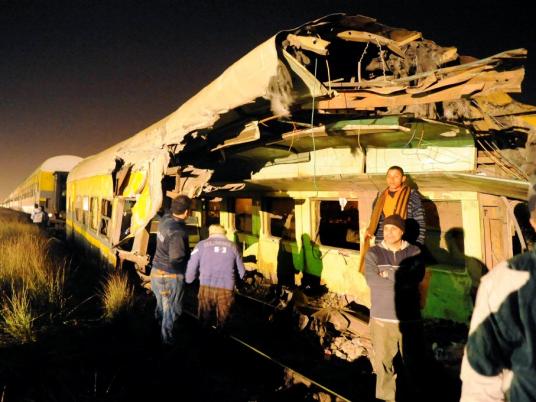 An Egyptian local rights watchdog has accused current and former government officials of squandering loans intended for the development of the country's railways.
In a statement issued Sunday, the Egyptian Center for Economic and Social Rights said that the Railway Authority spent only one quarter of loans it received on upgrading the railways. The statement referred to a loan of US$270 million received in 2009 and another of US$330 million in 2011.
In its statement, the group also said that neglect, an unsafe signaling system and lack of maintenance are behind the continuing fatal train crashes.
Egyptians have long complained that successive governments have failed to enforce even basic road and rail safeguards.
Nineteen conscripts were killed and more than a hundred injured in a train accident south of Cairo last week, and 50 schoolchildren were killed in November when a train crashed into their bus while crossing an intersection in Assiut.
The center lodged a lawsuit against the president, the prime minister, the transport minister and the chairman of the National Railway Authority for failing to form a technical committee to assess the standard of railways.