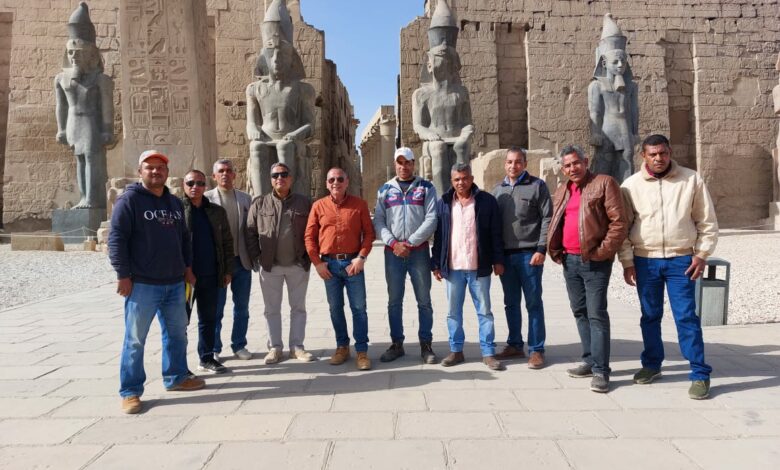 The Egyptian archaeological mission working at Luxor Temple found a group of important royal antiques.
These included a black granite funerary plaque dating back to the era of the New Kingdom, and an offering table dating back to the Roman era, during archaeological excavations near the temple, the Ministry of Tourism and Antiquities announced in a statement.
The statement added that excavations began immediately after removing the house of Tawfiq Andrew, adjacent to the Luxor Temple.
The discovered plaque is a black granite funerary slab dating back to the era of the New Kingdom.
The plaque depicts for the first time both King Thutmose IV and Amenhotep II together while presenting offerings to the god Amun while he was sitting on throne, Mustafa Waziry, Secretary General of the Supreme Council of Antiquities, explained .
King Thutmose IV appears offering bread, and King Amenhotep II holding incense in his right hand and in the other offering water, he added.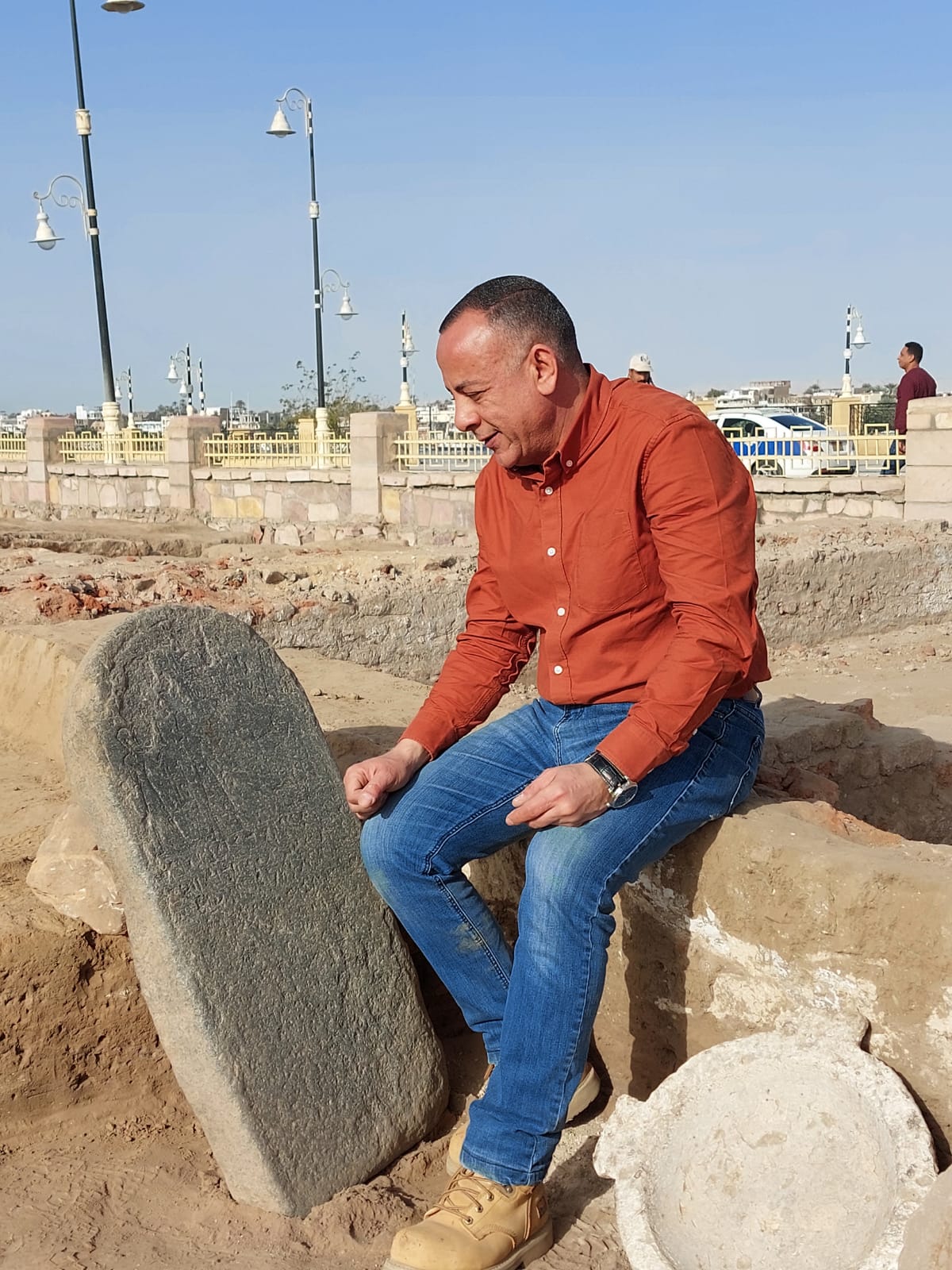 As for the offering table, it dates back to the Roman era and is made of limestone in the form of a bowl with holes for placing pots.
It was reused as part of a lintel for an entrance to a shrine or temple.
The excavations also led to the discovery of offering pots made of limestone, a Ptolemaic-era plaque on which King Ptolemy was depicted, in addition to a granite bowl, and a large amount of wheat and lentils.
Waziry stressed that excavations are still continuing, to reveal more archaeological treasures.