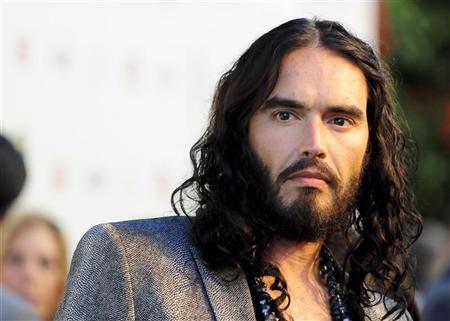 The Hollywood Reporter has confirmed that British actor, comedian and writer Russell Brand is in talks to join the crew of the upcoming "Death on The Nile" film next year, an adaptation of mystery author Agatha Christie's beloved classic set in Egypt.
Published in 1937, the novel revolves around Hercule Poirot, a detective whose plan to visit Egypt to relax on a Nile cruise is dramatically interrupted by murder. Poirot must investigate the death of a newlywed found shot in the head while spending her honeymoon in Cairo.
Brand is known for his roles in "Forgetting Sarah Marshall" (2008), "Get Him to the Greek" (2010), "Rock of Ages" (2012) and "Army of One" (2016).
Screen-written by Michael Green, "Death on the Nile" follows 2017's "Murder on the Orient Express" directed by Kenneth Branagh, who will be returning to direct the second film and also star as Poirot.
Other cast members in the upcoming film include Wonder Woman's Gal Godot and Armie Hammer, according to the Hollywood Reporter. The movie is scheduled for a December 20, 2020 release.
"Death on the Nile" was previously adapted in 1978, starring Peter Ustinov who played Detective Poirot alongside a crew that included Bette Davis, Mia Farrow and Maggie Smith, according to The Pioneer.