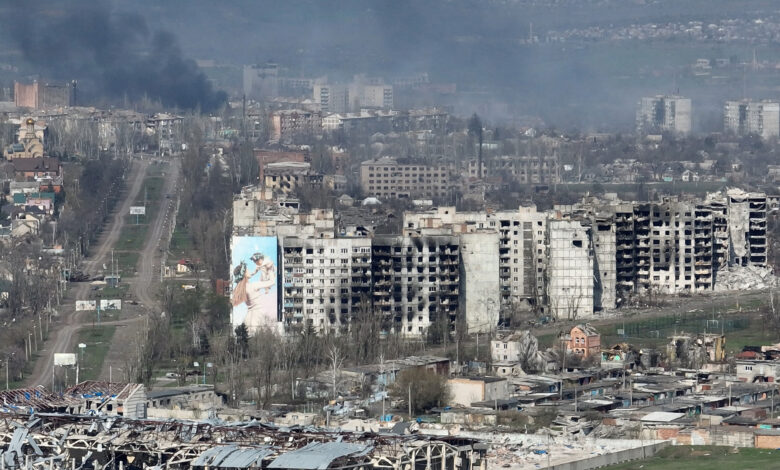 Russian forces have launched what the Ukrainian military said were "unsuccessful attacks" against the Bakhmut suburbs, as heavy fighting continues inside the embattled city.
"Heavy fighting is ongoing in Bakhmut," the Ukrainian military's General Staff said in an update on Monday morning. "The enemy launched unsuccessful attacks in the vicinities of Khromove and Ivanivs'ke," referring to the suburbs around the outskirts of Bakhmut.
The move suggests an attempt by Moscow to encircle Ukrainian soldiers within Bakhmut. Despite claims Russian forces are advancing inside the city, footage geolocated by CNN on Monday shows Ukrainian fighters holding positions in central Bakhmut.
"Despite heavy losses the Russian Federation does not give up on plans to occupy our territory," the General Staff said. "The adversary continues to focus its main efforts on offensive actions on Lyman, Bakhmut, Avdiivka, and Mar'yinka axes."
Ukraine also says it repelled 60 Russian attacks in Bakhmut and Mary'inka over the past 24 hours.
Some context: The eastern city of Bakhmut is currently the scene of the fiercest fighting between Russia and Ukraine's troops. It has been rocked by heavy shelling and dozens of firefights in recent days as both militaries wage street-by-street — and even house-by-house — battle for control of the city, according to Serhii Cherevatyi, of the Eastern Grouping of the Ukrainian Armed Forces.