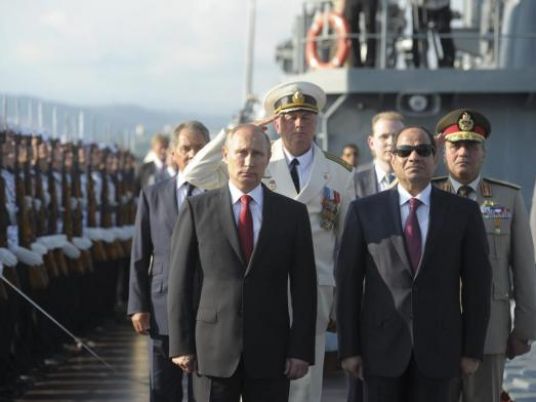 The Russian Ministry of Transport hopes to resume flights with Egypt this year once it has confirmed that proper safety procedures are fully in place, Sputnik news agency quoted Deputy Russian Minister of Transport Nikolai Asaul as saying on Thursday.
He added Russia is checking with the Egyptian airport authorities to ensure that security measures at all airports comply with international and Russian standards.
"Flights will be resumed as soon as we are 100 percent confident in the security procedures," Sputnik quoted the Russian official as saying.
Russia and many Asian and European countries suspended flights to Egypt following the crash of a Russian passenger plane in Sinai in October 31, killing 224 passengers and crew.
Edited translation from Al-Masry Al-Youm