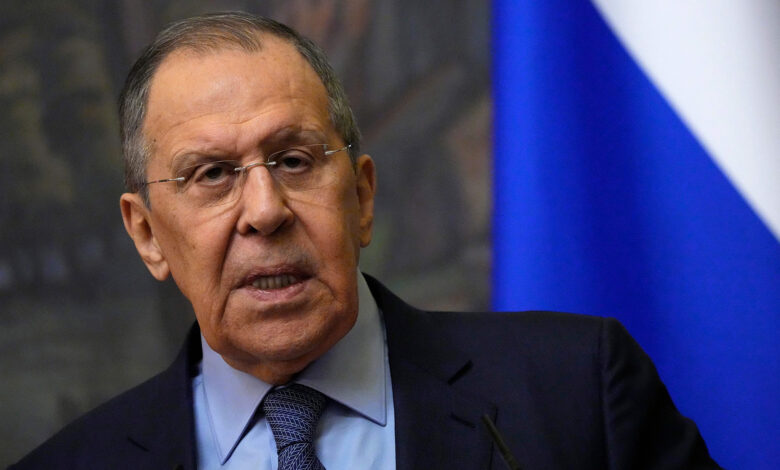 Russian Foreign Minister Sergey Lavrov said on Friday that Russia was ready to discuss an exchange of prisoners with the United States through a diplomatic channel agreed upon by the presidents of both countries.
"On the matter of persons who are convicted in Russia and in the United States … There is a specified channel that has been agreed upon by the presidents, and no matter what anyone says publicly, this channel will remain in effect," Lavrov told journalists at a news conference in Cambodia on Friday, according to Russian state news agency RIA Novosti.
"If the Americans decide to resort again to public diplomacy and make boisterous announcements, statements that they are now going to take such-and-such steps, that's their business, their problem," he said.
"We are ready to discuss this topic, but within the framework of the channel that has been agreed by the presidents (of Russia and the United States) Putin and Biden."
That diplomatic channel was agreed during the June 2021 summit between US President Joe Biden and Russian Vladimir Putin in Geneva, Kremlin spokesperson Dmitry Peskov told RIA Novosti.
"We are talking about the conversation between the two Presidents in Geneva," Peskov said.
Some context: A high-profile prisoner swap discussion is underway after the Biden administration offered to exchange Viktor Bout, a convicted Russian arms trafficker serving a 25-year US prison sentence, in exchange for two Americans held by Russia, Brittney Griner and Paul Whelan.
WNBA star Griner was sentenced by a Russian court to nine years in prison for a drug smuggling conviction on Thursday.