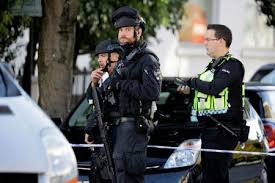 A decision by Japan to deploy a US missile defense system will damage Moscow's relations with Tokyo and is a breach by Washington of a landmark arms control treaty, Russian Foreign Ministry spokeswoman Maria Zakharova said on Thursday.
Japan formally decided this month it would expand its ballistic missile defense system with US-made ground-based Aegis radar stations and interceptors in response to a growing threat from North Korean rockets.
"Actions like these are in direct contradiction to the priority of building military and political trust between Russia and Japan, and, unfortunately, will impact in a negative way on the whole atmosphere in bilateral relations, including negotiations over the peace treaty problem," Zakharova told a weekly briefing.
"In practice it will mean one more breach of the Intermediate-Range Nuclear Forces Treaty by the Americans with, in fact, Japan's assistance", she said.
Russia and Japan never formally ended their hostilities after World War Two because of a dispute over a chain of islands in the Pacific.
Concluding a peace treaty between Russia and Japan would involve Moscow examining how it could be affected by Tokyo's security commitments to its allies, Russian President Vladimir Putin said last month.