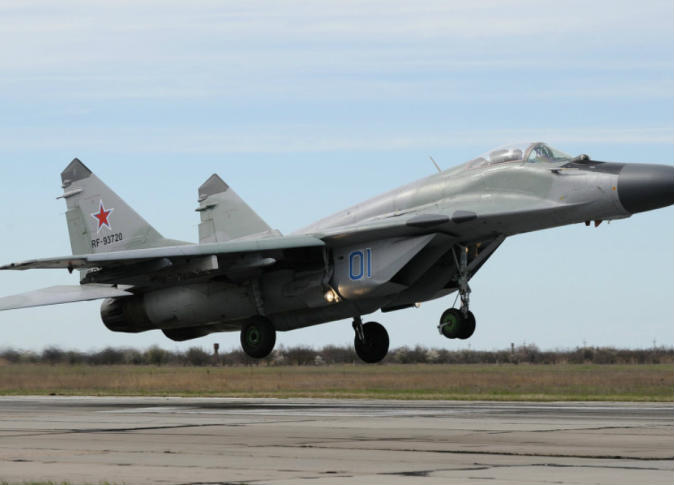 Russia is set to commence the supply operations of 50 Mikoyan MiG-29 fighters to Egypt as an implementation step to the bilateral agreement signed in 2014 between both countries; Vladimir Kojin, military affairs aide to Russian President Vladimir Putin stated.
According to Russian news agency TASS,  Kojin said Egypt will receive the 50 MIG 29 fighters in batches; the batches are scheduled to arrive on an annual basis, adding that the delivery will continue for several years.
The contract, reportedly initiated after Russian President Vladimir Putin's meeting with Egyptian President Abdel Fattah al-Sisi in February 2014, would be the largest order of MiG-29 jets in the post-Soviet period.
The contract for the delivery of the 50 MiG-29 Fulcrum multirole fighters reportedly has 2020 set as the completion deadline.
Russia's Vedomosti newspaper reported in May 2015, that the jets were going to Egypt as part of a $3.5 billion arms deal signed by Putin and Sisi in April 2015.
The MiG-29 aircraft is a multi-role fighter of "4+" generation. It's known by Russians as Fulcrum, and is designed to act for air defense, ground attack and can carry up to six air-to-air R-73 missiles, in addition to missiles R-60 and 30 mm automatic cannon.  The aviation machine has a top speed of 2445 km/h.