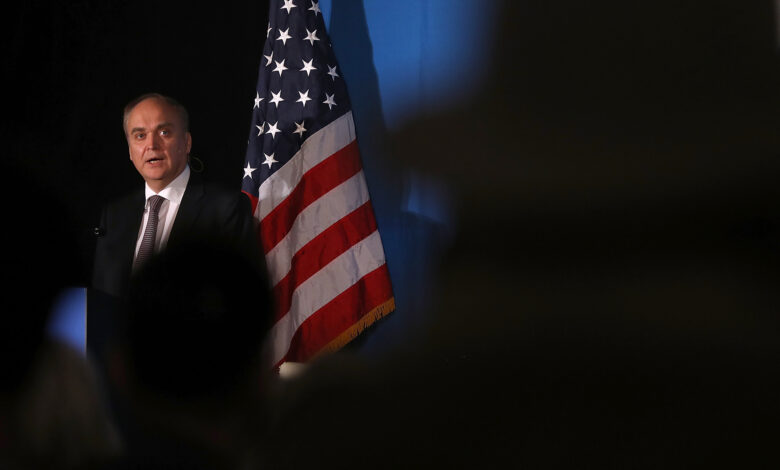 Russia's ambassador to the United States has criticized Washington for its reaction to Moscow's proposal for a 36-hour unilateral ceasefire in Ukraine. The ceasefire, which began at noon Moscow time (4 a.m. ET), has been dismissed as a cynical ploy by both Ukraine and the US.
"Even the unilaterally declared ceasefire by the Russian Federation along the entire line of contact in Ukraine during Orthodox Christmas was labeled as an attempt to 'take a breather.'
"All this means that Washington is determined to fight us 'to the last Ukrainian,' while the destiny of the people of Ukraine means nothing to the US," Anatoly Antonov said, according to a readout of his comments published by the Russian Foreign Ministry on Friday.
Some context: Ukrainian President Volodymyr Zelensky has accused Moscow of seeking to use the Orthodox Christmas holiday as "cover" to resupply and stop Ukrainian advances in the eastern Donbas region.
US President Joe Biden expressed similar concern Thursday, telling reporters that he was "reluctant to respond anything Putin says."
"I found it interesting. He was ready to bomb hospitals and nurseries and churches on the 25th and New Year's," Biden continued. "I mean, I think he's trying to find some oxygen."
Moscow accuses Washington of prolonging war: On Friday, Antonov blamed Washington for wanting to prolong the conflict by supplying a new military aid package to Kyiv, which will include American Bradley fighting vehicles.
"The actions of the Administration spur Ukrainian radicals to proceed with their terrible deeds. With every consecutive transfer of arms their feeling of impunity grows stronger. They continue to kill civilians in Donbas, Zaporizhzhia and Kherson regions of the Russian Federation in an extremely cynical way," Antonov claimed.
"Even more remarkably, the Administration revealed the abovementioned decision after a phone conversation between President Biden and German Chancellor Scholz," he said. "In view of close ties between Washington and Berlin it becomes clear that the West under US leadership simply deceived our country and started to purposefully weaken Russia much earlier than February 24, 2022," Antonov claimed.