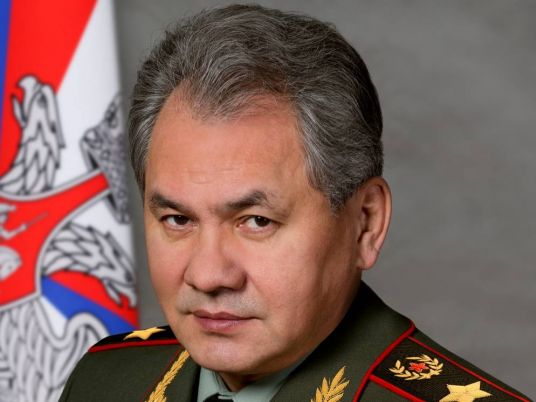 Russian Defense Minister Sergey Shoigu said on Tuesday that his country and Egypt plan to sign a protocol on military cooperation that will set the guidelines for a long-term agreement.
Sedqi Sobhi, Shoigu's Egyptian counterpart, has been in Moscow since Saturday discussing what Shoigu described as, "what has been done over the past year in terms of expanding bilateral ties in the military sphere," according to Russian news agency Tass.
"A major result of joint work will be the signing of a protocol between the Russian government and the government of Egypt on military cooperation. This document will set the guidelines for our relations in this sphere for years to come," Shoigu added.
Shoigu said it was time to start an agreement with "concrete content," with special focus on joint anti-terrorism efforts. "Naturally, our focus will be issues of training Egyptian servicemen at Russian higher education establishments of the Russian defense ministry and a number of other matters of mutual interest," he said.
Moscow, according to Shoigu, "is determined to continue efficient cooperation" with Cairo in various spheres, he said. "We rely on principles that have traditionally been laid on the basis of relations between the peoples of our countries — mutual respect and non-interference into domestic affairs, observing sovereignty and due account of each other's interests."
Meanwhile, Sobhy said, "We must pool efforts to rebuff regional and international threats, first of all, terrorism."
During a meeting with Shoigu, Sobhy said, "It is important to bear in mind the history of relations between our countries and the recent meeting between our leaders."
"It is necessary to develop everything we have been doing together. It is important for our countries," he added.
Cairo has sought closer economic and military cooperation with Moscow, Washington's arch political rival, ever since Egyptian relations with the US have become strained. The United States was hesitant to approve the ouster of Sisi's predecessor, Mohamed Morsy and later harshly condemned the events that occurred at Rabaa al-Adaweya and Rabaa squares, where at least 800 pro-Morsy demonstrators were killed by the Egyptian military.