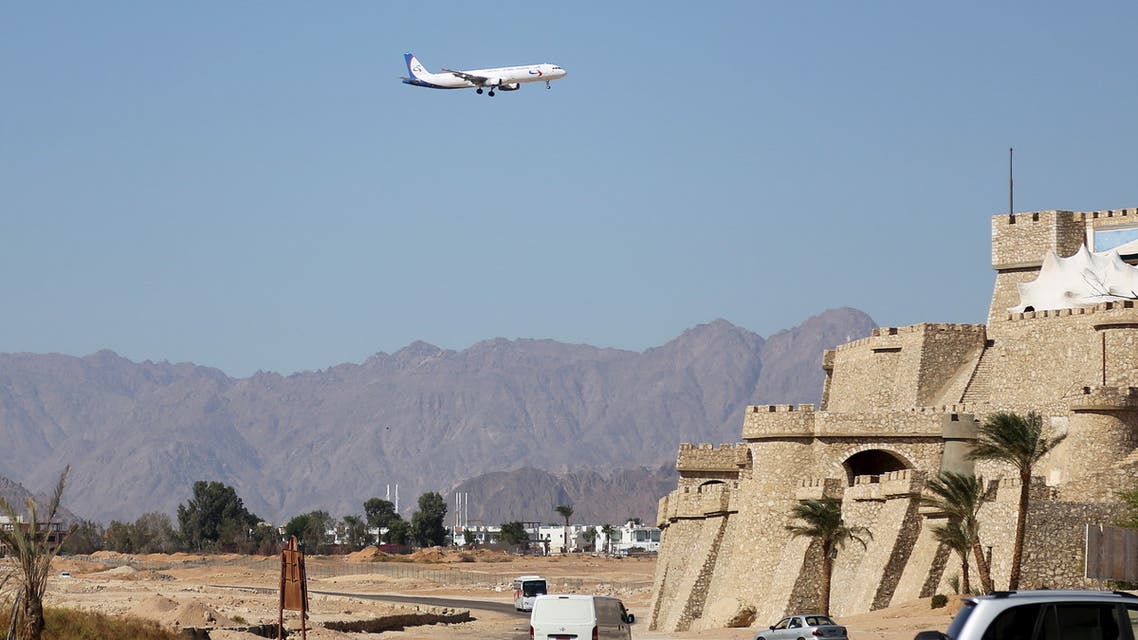 The head of the Russian Aeroflot company is confident that charter flights to resume to Egyptian resorts in Sharm el-Sheikh and Hurghada within days, Interfax news agency reported.
Flights to the Red Sea resort towns have been suspended since a Russian airliner was hijacked and crashed over the Sinai Peninsula in October 2015, killing 224 Russian tourists.
An Islamic State-linked group claimed responsibility for the attack.
Russian and Egyptian officials have met multiple times in recent months to discuss the resumption of flights, and Russian safety inspectors have visited the airports in question to conduct safety evaluations.
Meanwhile, resorts and their employees wait wearily. Red Sea tourism experts said in May that resorts in Hurghada saw a mere five percent uptick in occupancy from domestic tourism during the spring holidays.
Experts attributed the low turnout to fears of coronavirus, as Egypt's third wave hit its peak during the holidays.
Some hotels and tourist villages in Hurghada have witnessed a boom in tourists coming from Eastern European countries, with Ukrainian tourists topping the list coming to the Red Sea.
Several countries have recently resumed flights to Hurghada, following COVID-19 closures, including Ukraine, Romania, Czech, Poland, Bulgaria, Estonia, Serbia, Moldova, Hungary, Belarus, and Lithuania.