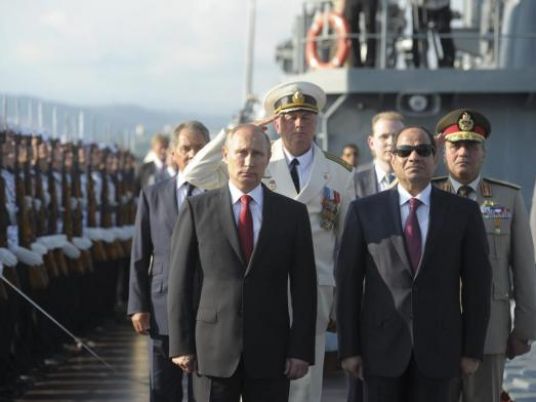 Egypt's Official Gazette published on Thursday the presidential decree No. 420 of 2018 to approve an agreement between the governments of Egypt and Russia on the establishment and operation of the Russian industrial zone in the Suez Canal Economic Zone, signed in Moscow on May 23, 2018, MENA reported.
An area of 52.5 million square meters is allocated to the Russian industrial zone. The term of the agreement is 50 years, renewed automatically every five consecutive years if neither party declares its intention to terminate it.
The decision was approved by the House of Representatives on November 11, 2018.
The two countries signed the agreement in May 2018, with investments valued at LE 6.9 billion.
Establishing the first phase will cost $190 million and is planned to attract $7 billion in investments.
The agreement represents a paradigm shift in the strategic relations between Egypt and Russia, as it opens cooperation in the field of industry and promotes further investment opportunities. It will also ensure the creation of favorable conditions for the establishment and development of industrial, scientific and technical cooperation between investment entities in both countries, according to former Trade Minister Tarek Qabil.
The Egyptian and Russian parties have agreed to establish a company under the name of the Moscow Economic Zone to be responsible for the zone's operations and construction works.