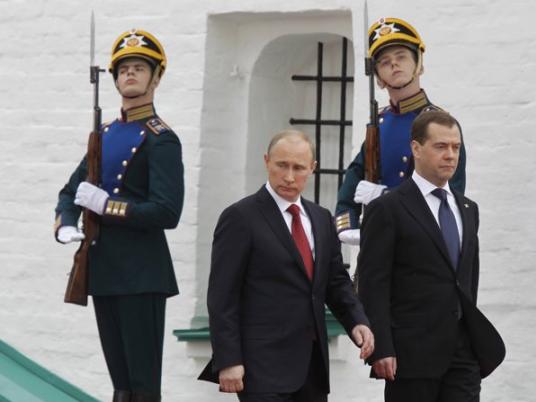 Russian Prime Minister Dmitry Medvedev on Thursday accused the Group of Seven of "cynicism" for backing Ukraine's military operation against armed pro-Russian insurgents.
"The so-called G7 even talks about the measured actions of the Ukrainian army against its own people," Medvedev told ministers, quoted by the Interfax news agency.
"This is cynicism without limit."
In a joint communique released at a G7 summit in Brussels on Wednesday, world leaders encouraged Ukraine to "maintain a measured approach in pursuing operations to restore law and order."
Leaders at the summit, from which President Vladimir Putin was excluded after the annexation of Crimea, condemned Russia for "continuing violation of the sovereignty and territorial integrity of Ukraine."
They called for Russia to "stop the flow of weapons and militants across the border and to exercise its influence among armed separatists to lay down their weapons and renounce violence."