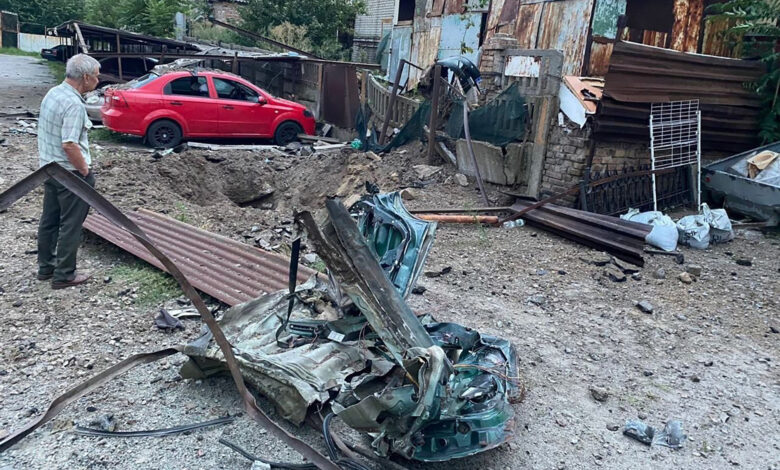 At least two people were killed and nine others injured, including a 13-year-old girl, after Russian forces shelled Ukraine's central Dnipropetrovsk region overnight, according to Ukrainian officials.
Dnipropetrovsk Gov. Valentin Reznichenko said on Telegram that more than a hundred Russian rockets hit four districts of the region — Nikopol, Chervonohrihorivska, Kryvorizka and Synelniky — damaging dozens of buildings and leaving thousands of residents without electricity.
Rescue teams were searching for survivors in the rubble, he said.
Dnipro, the largest city in the region, was also subject to a rocket strike. The extent of the damage there is not yet known.