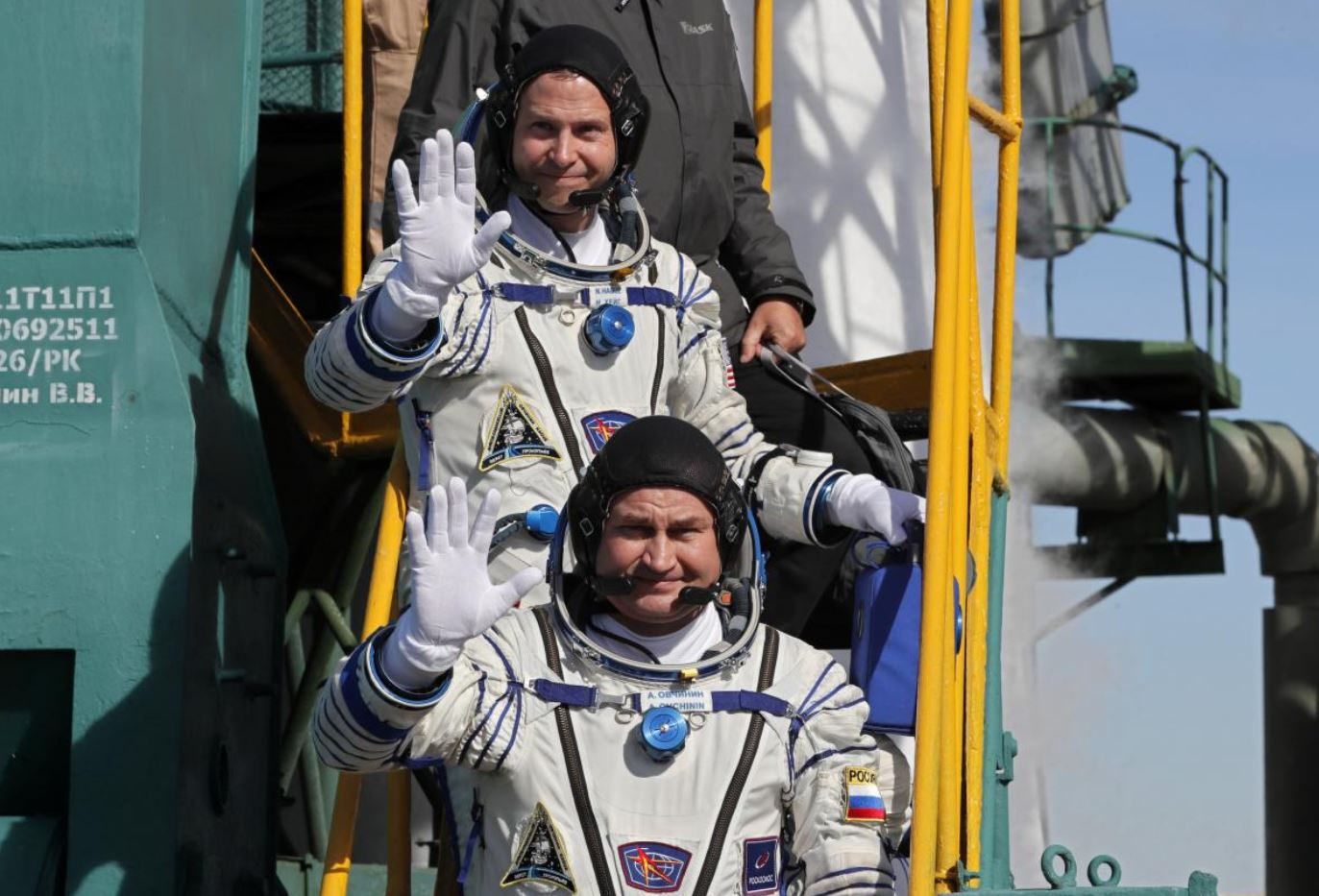 BAIKONUR COSMODROME, Kazakhstan (Reuters) – The two-man US-Russian crew of a Soyuz spacecraft taking them to the orbiting International Space Station had to make a dramatic emergency landing in Kazakhstan on Thursday when a rocket failed in mid-air.
US astronaut Nick Hague and Russian cosmonaut Alexei Ovchinin landed safely without harm and rescue crews who raced to locate them on the Kazakh steppe quickly linked up with them, NASA, the US space agency, and Russia's Roscosmos said.
The Soyuz capsule carrying them separated from the malfunctioning rocket and made what is called a steep ballistic descent with parachutes helping slow its speed. Paratroopers parachuted to the rescue site, TASS news agency reported.
Neither man needed medical treatment and NASA TV said both were fine.
The problem occurred when a booster rocket on the Soyuz-FG launch vehicle, launched from the Soviet-era cosmodrome of Baikonur in the central Asian country, failed in some way, NASA said.
Russian Deputy Prime Minister Yuri Borisov, quoted by Interfax, said the problem occurred when the first and second stages of the booster rocket were in the process of separating.
Footage from inside the Soyuz showed the two men being shaken around at the moment the failure occurred, with their arms and legs flailing.
Rescue crews were quick to reach the site where Hague and Ovchinin came down, Russian news agencies said.
"Rescue forces are in communication with Nick Hague and Alexei Ovchinin and we are hearing that they are in good condition," NASA TV said.
Russia immediately suspended all manned space launches, the RIA news agency reported, and Roscomosmos chief Dmitry Rogozin said he had ordered a state commission to be set up to investigate what had gone wrong.
The failure is a setback for the Russian space program and the latest in a string of mishaps.