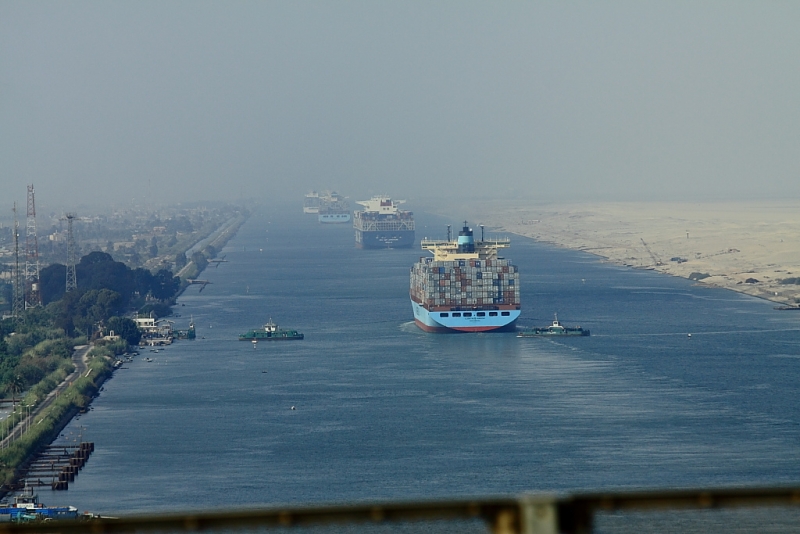 Lieutenant General Osama Rabie, Chairman of the Suez Canal Authority, witnessed the signing of a protocol of cooperation between the Suez Canal Authority and the Russian company Ak Bars Holdings, one of the major international entities in the field of shipbuilding, on Wednesday in Ismailia. The protocol aims to develop the shipyards of the authority in Port Said and Port Tawfik as well as to construct and repair ships.
The protocol will facilitate enhanced utilization of the company's technical expertise to develop the authority's shipyards in Port Said and Port Tawfik of Suez. The possibility of setting up a joint shipyard in the El Gouna area in accordance to the latest technology in the field of shipbuilding will also be examined under the protocol.
Rabie expressed his hope to strengthen cooperation with the Russian company, which has international experience in the field of shipbuilding and works with the latest technology methods.
He stressed the importance of signing the cooperation protocol, a serious step towards developing the authority's arsenals and subsidiaries and also toward the state plan to transform the Suez Canal and its surrounding area into a vital strategic hub for global trade.
According to Rabie, the authority's arsenals enjoy a unique geographical position and a good reputation in international maritime circles, in addition to possessing critical resources including human efficiencies and technical equipment and machinery.
Rabie stressed the need for quick measures to be taken to turn the terms of the agreement into action as soon as possible through the formation of a joint working group with members from both sides to prepare technical feasibility studies and discuss procedures for the training of labor in the arsenals.
Edited translation from Al-Masry Al-Youm