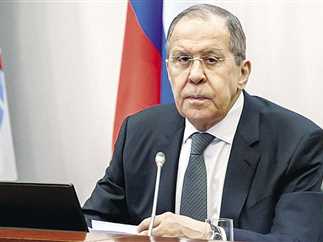 Russian Foreign Minister Sergey Lavrov will visit Egypt from July 24 to 28 as part of a tour of a number of African countries, Russian Foreign Ministry spokesperson Maria Zakharova announced.
"From July 24 to 28, Lavrov will pay a working visit to Egypt, Ethiopia, Uganda and the Republic of the Congo," Zakharova said in a press conference on Thursday.
On Wednesday, Lavrov announced in an interview with "Sputnik" and "RT" his scheduled visit to a number of African countries, including Egypt, which he described as "Russia's number one partner on the African continent."
Lavrov referred to the joint projects between the two countries, the most important of which is the construction of the industrial zone on Suez Canal and the Dabaa nuclear plant.
"[Russia] participated in the construction of giant industrial projects on the African continent, and the Soviet Union had a role in liberating many African countries from colonialism," he added.
This comes as the Russian-Ukrainian war enters its 150th day, amid a severe period of attrition in the past few weeks, and the Russian forces focusing on targeting the Ukrainian-controlled parts of the Donbass region.