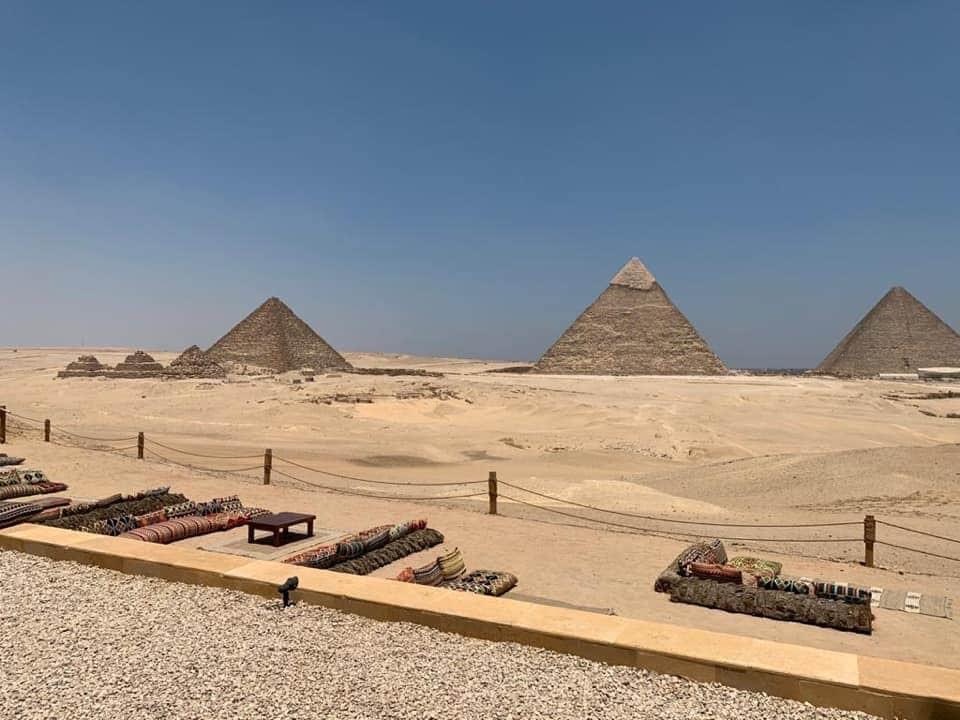 Egypt's Saib Bank signed a long-term, LE230 million financing contract with Orascom Pyramids for Entertainment Projects, to develop the Giza Plateau, the area surrounding Egypt's Great Pyramids of Giza and the Sphinx.
The signing ceremony, held at the bank's headquarters, was attended by business tycoon and Chairman of Orascom Investment, Naguib Sawiris, and the Chairman and Managing Director of Saib Bank, Tariq al-Khouly.
The project aims to develop the plateau in line with the state's strategy to develop tourist destinations and increase the number of tourists in the coming period, according to an official statement by the bank. 
The statement reiterated Saib Bank's dedication to support, develop, and finance major projects in Egypt. 
Egypt's Minister of Antiquities and Toursim, Khaled al-Anani, unveiled in February a plan to renovate the plateau, which included opening the area's first onsite cafe and restaurant.
Anani stated that the area lacks basic amenities for tourists, and that its development would allow Egyptian companies to provide much-needed services to tourists and allow guests to stay longer and enjoy what is arguably Egypt's most remarkable monument. 
According to the agreement, the Orascom Pyramids company will oversee marketing and promotion, parking, and guest services at the Pyramids, while Egypt's Supreme Council of Antiquities will manage the archaeological area.
Orascom will operate buses and energy-efficient vehicles to take visitors from the parking lot to the pyramids, and a welcoming center will be established at the site's new entrance, located on Fayoum Road, to house shops, cafes, and a cinema.
The company will also supply 20 mobile toilets, a mobile medical center for visitors, and establish fast food and beverage services around the plateau.
There are plans to bring Wi-Fi to the area, as well as developing a mobile application that will help guests guide themselves around. For the less technologically-savvy, printed maps will be available onsite.