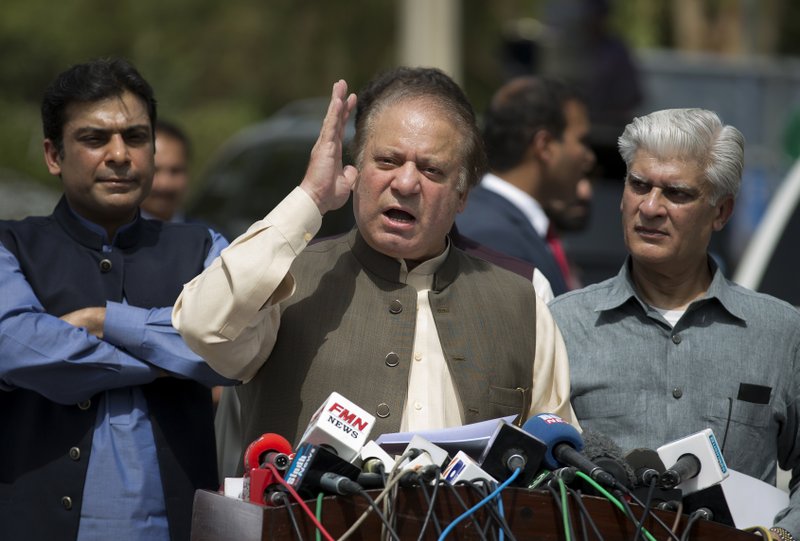 Mohammed Salah will miss Egypt's final World Cup qualifier against Ghana this month to focus on Liverpool's domestic and European campaigns, the Egyptian soccer federation said Thursday.
Egypt coach Hector Cuper has instead called up Mahmoud Abdel-Razeq, better known by his nickname Sheekabala, in Salah's place. It is the first call up for the moody striker since 2014 and appears to be a reward for his impressive form this season at Saudi club al-Raed.
The 31-year-old Sheekabala's troubles on and off the field have reduced a player who once promised so much to a journeyman plagued by injuries while earning wages playing for clubs in Greece, Portugal, the United Arab Emirates and Egypt.
Egypt has already qualified for the World Cup in Russia, finishing at the top of Group E ahead of Uganda, Ghana and the Republic of Congo. But the Nov. 12 match against Ghana could be a valuable test for how the team performs without Salah, who has five of the seven goals scored by the team and ensured qualification with a game to spare with a penalty strike in injury time against the Republic of Congo on Oct. 8.
Cuper has been widely criticized in Egypt for his reliance on the Liverpool striker, with the media mockingly dubbing the Argentine's strategy to be simply "pass it to Salah." A win over Ghana without Salah could give the Pharaohs a much need boost, allowing other strikers, including Sheekabala, to shine.
Salah could also use the rest.
Liverpool is in sixth place in the Premier League with 16 points, nine adrift of leader Manchester City and only ahead of Burnley on goal difference. Its European campaign is going much better with Liverpool now at the top of its Champions League group after four matches.
Egypt lost to Ghana 6-1 when the two last met in the west African nation, a defeat that wrecked Egypt's chances of qualifying for the 2014 World Cup in Brazil.