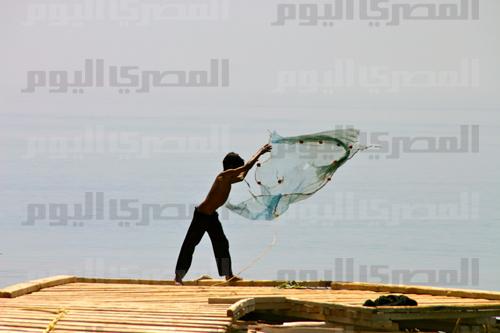 Marsa Alam is definitely one of Egypt's most underrated destinations. Although many violations against the environment and its natural heritage have taken place here over the years, it still holds some of the most beautiful and pristine beaches in the country.
The drive there is a long, yet enjoyable one. Most of the journey is along the coast with the Red Sea in view. Travelers get a good idea of what living by the sea is like and how different the towns, fishing villages and cities there are.
Unlike the road to Sinai, it's a much more relaxed drive. For those who would rather not drive, there are daily flights as well as buses.
Marsa Alam is one of those places where all the senses are ignited. It's a haven for divers, kitesurfers and snorkelers. Some of the best dive sites in the world are said to be here.
Parts of the coast are packed with tourists for much of the year, but luckily the best places are hidden in nooks and crannies further south.
Places not to be missed are Golaan, a protected mangrove garden with what looks like a tree in the middle of the sea. It's a wonderful place to relax and spend the day enjoying the beautiful surroundings. There's a small café that serves lunch, but patrons should notify the restaurant staff before coming so they can make the necessary preparations. Moreover, to support the local community, travelers can buy selected handicrafts on their way in or out.
There are numerous diving and snorkeling locations just off the shore. Honkorab is a popular bay for snorkelers and divers, as is Marsa Samadai — both are pristine beaches. Beachgoers should take something to sit on and their own food and drink, and most importantly, take all their waste with them when they leave.
For the less adventurous traveler or those wanting to be pampered, Abu Dabbab is the place to visit. It can get quite crowded during the high season since it's a popular diving and snorkeling site that also offers basic services like toilets, a beach bar and small souvenir shops, as well as comfortable chaises lounges to lie on and umbrellas. It is said that this is the spot to keep an eye out for dugongs.
For those looking to avoid the typical overcrowded and overdeveloped beach scene, Tondoba Bay is just 10 km south of Marsa Alam. The reef here is quite pleasant and there are quite a few dive sites worth exploring.
A big hit in Marsa Alam is the Dolphin House reef, also known as Sho'ab Samadai. A few years ago, a group of divers worked on making this a protected area and succeeded. Thanks to them, the dolphins are now protected from human interference as much as possible. Only 10 boats are allowed into Sho'ab Samadai daily, under strict supervision. The reef is about an hour away from the shore by boat.
The reef is split into three areas: A, B and C. No one is allowed into Area A as this is only for the dolphins. Area B is just for snorkelers and if the dolphins are in a good mood, they will come and swim with the snorkelers. Area C is for divers. The dives here are magnificent, complete with beautiful underwater caves and pinnacles. It's definitely worth visiting, even if it means sharing a boat with people you don't know.
If you are a wreck explorer, go to Abu Ghusun, which is less frequented by tourists than many other spots on the coast. The wreck itself is next to the reef and is a very pleasant dive. Make sure not to miss the telephone hanging off the wreck's side.
Elphinstone is the place most people visit Marsa Alam for. However, only experienced divers are allowed to dive here and snorkeling is forbidden. Most dive trips are either at the northern or southern reef. Depending on where you're diving, you're likely to bump into reef sharks, barracudas, angelfish snappers, Napoleon Fish, and oceanic white tips if you're lucky.
For a different day out, Wadi al-Gamal National Park is not to be missed. Inside are the remains of an ancient Roman village as well as emerald mines. The drive there is breathtaking with regular sightings of wild camels, migrating birds, and the occasional rare gazelle.
By some small miracle, preservation efforts have helped control development in Marsa Alam but it is an ongoing battle. Those interested in preservation efforts should visit the Hurghada Environmental Protection and Conservation Association's website at www.hepca.com.
This piece was originally published in Egypt Independent's weekly print edition.