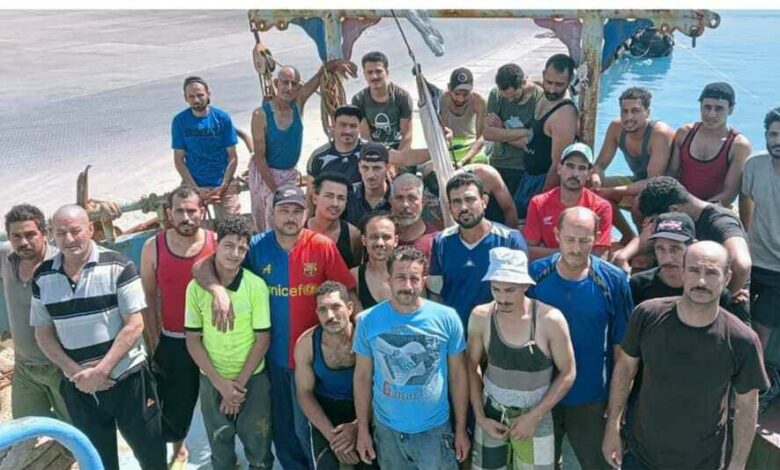 The Secretary General of the Fishermen's Syndicate in Egypt Ahmed al-Maghrabi announced that Saudi authorities have detained 70 Egyptian fishermen who were on board two fishing boats in the Red Sea.
Maghrabi explained that the fishermen were on a fishing trip two days before Eid al-Fitr, but they were arrested on charges of penetrating the territorial waters without a permit.
He said that the fishermen are all from the Daqahlia governorate, specifically the city of al-Matareya, and that he tried to communicate with them but to no avail.