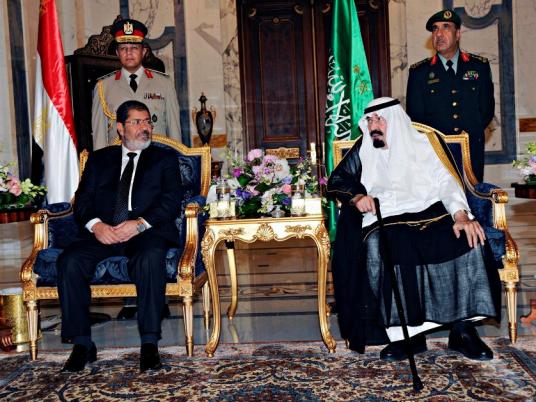 The Saudi Fund for Development has agreed to give US$25 million to the World Bank's Middle East and North Africa Transition Fund, bank officials announced on Wednesday.
The MENA Transition Fund, established by the Deauville Partnership, provides grants aimed at improving governance, investment and job creation in Arab World countries in transition, namely Jordan, Egypt, Libya, Morocco, Tunisia and Yemen.
The fund was founded with the intention of helping countries through political transitions following uprisings across the region in recent years. The fund was approved September 25, 2012, by the World Bank's board of executive directors.
Ahmed al-Ghannam, director general of the Saudi export program at the Saudi Fund for Development, and Joachim von Amsberg, vice president of concessional finance and global partnerships at the World Bank, attended the signing ceremony in Rabat, according to a bank press release.
"The World Bank is pleased to support this important partnership," said von Amsberg. "We continue to seek new ways to work more inclusively with our partners to maximize the impact of knowledge and financing on critical initiatives such as this."
So far, donors have pledged $165 million toward an overall funding envelope worth $250 million, with the World Bank acting as the fund's trustee. The loan's managers have yet to determine how the money will be distributed.
"The fund is designed to support countries in transition through formulating adequate policies and programs and implementing necessary reforms," said al-Ghannam. "Most importantly, the MENA Transition Fund aims to improve the lives of citizens in transition countries, strengthen governance and public institutions and foster sustainable and inclusive economic growth."