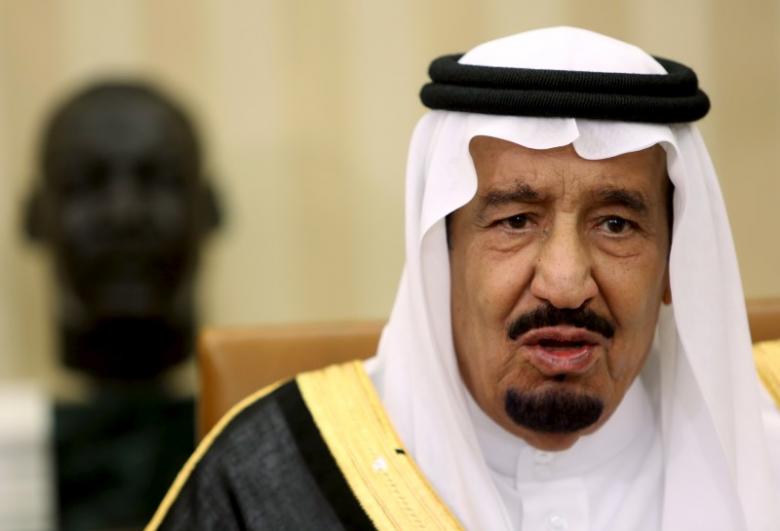 King Salman bin Abdulaziz has replaced Saudi Arabia's labor minister, state media reported on Friday, after recent statistics showed a rise in unemployment in the world's top oil exporter.
In a royal decree read on state television, the king also reshuffled the country's top religious body, the Council of Senior Scholars, and the Shura Council, which advises the government.
The changes come as the kingdom prepares to implement reforms proposed by its Vision 2030, which aims to reduce dependence on oil, attract foreign investments and promote more cultural openness.
State television said King Salman had appointed Ali bin Nasser al-Ghafis as labor minister to replace Mufrej al-Haqbani.
Ghafis is currently head of the Technical and Vocational Training Corporation, a network of colleges set up to train young Saudis in the trades.
The program had long been regarded as ineffective but received a new lease on life under former labor minister Adel Fakieh, who is now a leading figure in the kingdom's initiative to transform its oil-dependent economy.
The king also changed the head of the country's consultative Shura Council and replaced several members of the assembly.
Some members of the council have recently come under fire on social media for proposing or supporting cuts to some social benefits and the raising of prices of some basic services.
LABOR WOES
Haqbani faced a slew of challenges in his time at the helm of the Labour Ministry, as a sharp drop in crude prices slashed government revenues and took a toll on economic growth.
Job creation dried up this year amid severe cuts to public spending and delays in state payments to contractors, despite reforms geared toward creating jobs for Saudis.
The unemployment rate rose to 12.1 percent in the third quarter, up from 11.6 percent the previous quarter.
The kingdom's economic reform plan, led by Deputy Crown Prince Mohammed bin Salman, has set targets to cut the jobless rate to 7 percent by 2030 and raise women's participation in the labor force to 30 percent from 22 percent.
Saudi Arabia has also been embarrassed this year by labor unrest, as delayed payments by the state have pushed the kingdom's largest contractors into financial duress and led them to delay salary payments.
Thousands of mostly foreign employees went unpaid for months and were abandoned without food in squalid labor camps. As the salary delays worsened, frustrated workers have in some cases staged rare public protests.
MODERN-THINKING SCHOLARS
The appointment of more modern-thinking clerics to the Council of Senior Scholars also appears to support the reform plan, which has courted controversy in the conservative Sunni kingdom by calling for entertainment and women's employment.
New members include Mohammed al-Issa, a previous minister of justice and former member of the council often cited by liberals as the sort of moderate Wahhabi cleric that reformers in the royal family want to promote.
Another new member, Sulaiman Aba al-Khail, was formerly head of the religiously-oriented Imam bin Saud University and described by Saudi Twitter users as liberal.
Aba al-Khail was quoted in an interview with al-Watan newspaper last month as saying that some scholars have corrupted the minds of young Saudis.
The council remains dominated by older conservatives such as Saleh al-Fawzan and Saleh al-Luhaidan, who once called for Muslim media owners who broadcast "depravity" to be executed.
In recent years, however, the government has promoted more moderate clerics and opened up the council to include scholars from the other main branches of Sunni jurisprudence beyond the Hanbali school followed by Wahhabis.